Upward Sports & Run For God Announce Merger
Merger will help Upward Sports reach adults in addition to new young people.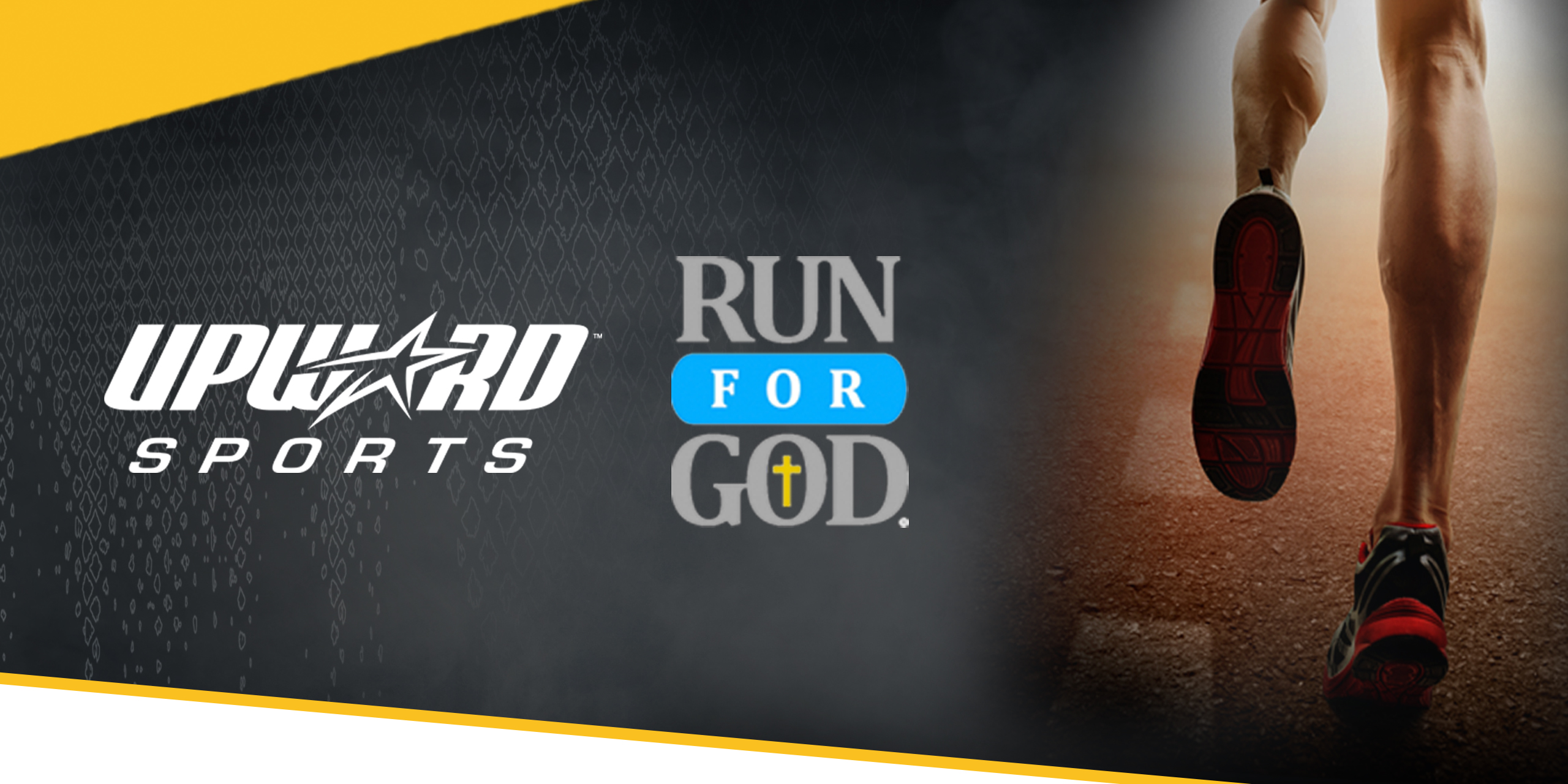 Spartanburg, S.C. – July 24, 2023
Upward Sports is pleased to announce today that it has expanded its sports ministry through a merger with
Run for God Ministries.
"Our mission is to promote the discovery of Christ through sports. We've always done that through helping churches to conduct sports leagues for children and youth," Kevin Drake, Executive Director of Upward Unlimited, said. "Merging with Run for God will allow us to reach adults as well as young people. It is a major extension of our ministry."
Run for God conducts courses that connect Bible study and running training through the parallel principles of faith and endurance. These courses have been taught in over 6000 locations including churches, schools, prisons, and community centers around the world. 
Upward Sports helps churches reach out to their communities by providing sports leagues. The ministry started in Spartanburg, S.C., and has had over 7 million participants playing basketball, soccer, cheerleading, volleyball, flag football, baseball, and softball.
"Upward has added more than 400 new church partners in the last 24 months", Drake said. "This merger is an addition to that growth, allowing us to serve runners of all ages to become better runners and better followers of Christ."
"Upward Sports has always been an organization that we have admired," Mitchell Hollis, founder and CEO of Run for God, said. "My kids have been a part of Upward through the years, and I have seen their commitment to shining the light of Jesus Christ in all that they do."
"This partnership will open the door for these ministries to grow to levels that none of us can imagine. We are both about shining the light of Jesus through sport," Hollis said.
Drake agreed. "We are excited about blending the expertise and gifts of both organizations to better pursue our mission to spread the gospel through sports." 
Run For God will continue to be based in Dalton, Georgia.
For more information please contact:
Kevin Drake, Executive Director, Upward Unlimited – kdrake@upward.org
About Upward Sports: Upward Sports partners with churches to leverage the power of sports to help churches achieve and increase the impact of their mission. Upward utilizes sports to share the gospel and promote the discovery of Jesus in every community. Walking alongside churches to help advance their mission, Upward Sports empowers churches through proven and innovative solutions, spiritual support and more to create transformational sports experiences. Upward today partners with more than 1,600 churches across the U.S.