Traditional values. Progressive culture.
CAREER + TEAM DYNAMICS + FUN + FLEXIBILITY
Our core values + our culture
At Upward our 5 Core Values are more than just words, they're a way of life. We know that companies with strong core values and higher purpose create a culture that performs better in the long run. We believe our engaging culture is proven partially by being rated a "Best Christian workplace" for over the past 10 years. As we continue to grow, we strive to ensure that our culture is flourishing and engaging. Check out our core values and cultural focus to see if they speak to you… click to expand the info below!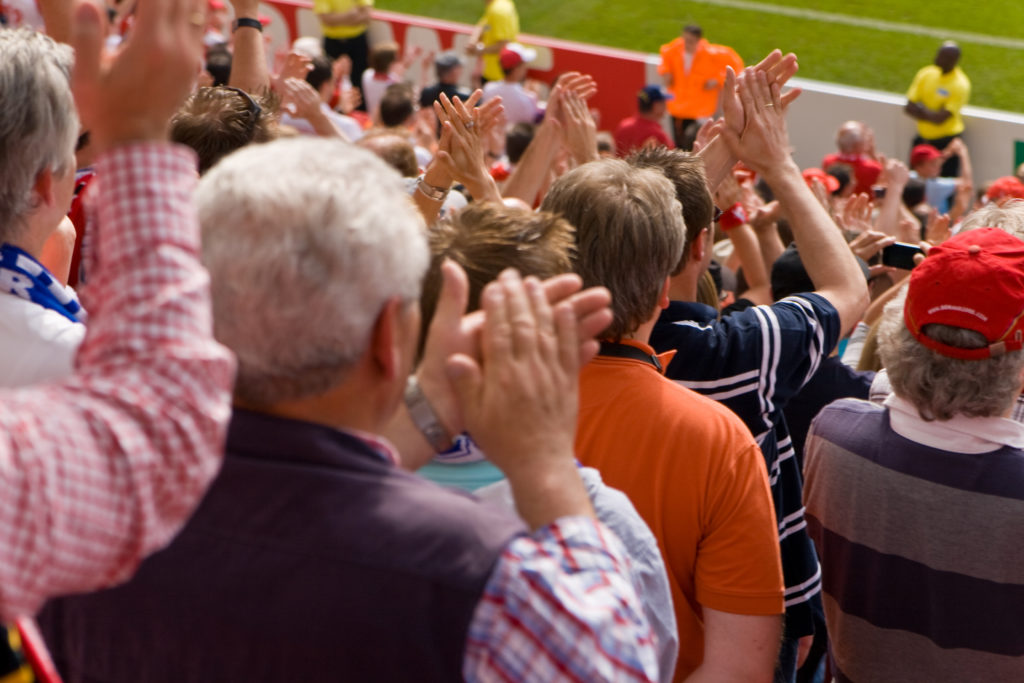 We can only accomplish our vision and mission if we have an effective, engaged, skilled, innovative, passionate and unified team.
The "Why" Behind What We Do
Sports is a universal language that breaks down barriers of religion, culture, ethnicity, and socio-economic status, creating a powerful catalyst for churches seeking to create relationships and impact their communities. Almost everyone enjoys sports in some way, whether through participation or spectatorship.More than half of American children age 6-12 participate in team sports, and churches are in a unique position to offer well-run leagues that provide young people with an opportunity to have fun while learning important sport-specific and social skills. Sports are an effective way to engage and strengthen families.
Parents and siblings can be involved in a variety of ways, from cheering on the sidelines to volunteering as a coach, referee or scorekeeper.
My name is Julia Weeks and I have been employed with Upward Unlimited since October of 1999. I originally worked on the Partner Support Team. In April of 2017, I moved into my current role, Accounts Payable Associate.

Upward is a great place to work because of our mission "Promoting the Discovery of Jesus through Sports." Every position in the organization has a part in helping share the Gospel of Jesus. Our job has a bigger purpose. Upward is a ministry and a business that cares about its employees. We pray for and support one another inside and outside of the workplace. We are a team and want to see each other succeed, learn and grow. Our leadership team is approachable, genuine and full of integrity. I have been very happy at Upward and would recommend this as a place of employment.
Julia Weeks
Accounts Payable Associate
What do you like about working at Upward?
What I like most about working at Upward is the work culture & environment among my colleagues. I really enjoy getting to know leaders, traveling to meet with them & taking the time to see their game day experiences.

What is your role here?
My role at Upward is Regional Ministry Consultant for the states of Georgia, South Carolina & Virginia

What does it mean to be a trusted church partner in your role?
To be a trusted church partner in my role means to equip leaders with the necessary resources, make them aware of any new enhancements, be an advocate for their ministry needs, help align Upward with their vision & knowing them on a personal level.
Curtis Wheeler
Regional Ministry Consultant
Why did you choose Upward?
It was God's perfect plan that led me to Upward. I was struggling with extreme anxiety at the time that I received an "accidental" phone call from a current Upward employee in 2012. During that phone call, I was told about a temporary QC position that I could try out if I wanted. I knew it would be a struggle with my anxiety to start a new job, with new people, and very much outside of my comfort zone. I prayed a specific prayer to God that I would feel him there with me every second of my first day. I went through that day with little to no anxiety and it was the Lord holding me tight every second, just as I had prayed. If I had the choice again, I would choose Upward every time. It is such a loving, kind, and welcoming workplace. I know that God's plan is being lived out through Upward.

How does integrity get lived out here in our culture?
I believe that we are working to glorify the Kingdom of God each day at Upward. Everything we do is to glorify His Name, so without having integrity – we are not glorifying Him. We are to stay strong in Faith even when it means fighting temptations to be dishonest or not make wise decisions. Accountability and ownership are two big words used among our team. Bob Brantley has said it many times, and it has stuck with me since the first time he said it. He told me, "The most unloving thing I can do is not be honest with someone who needs to hear the truth".
Taylor Turner
DC Team Lead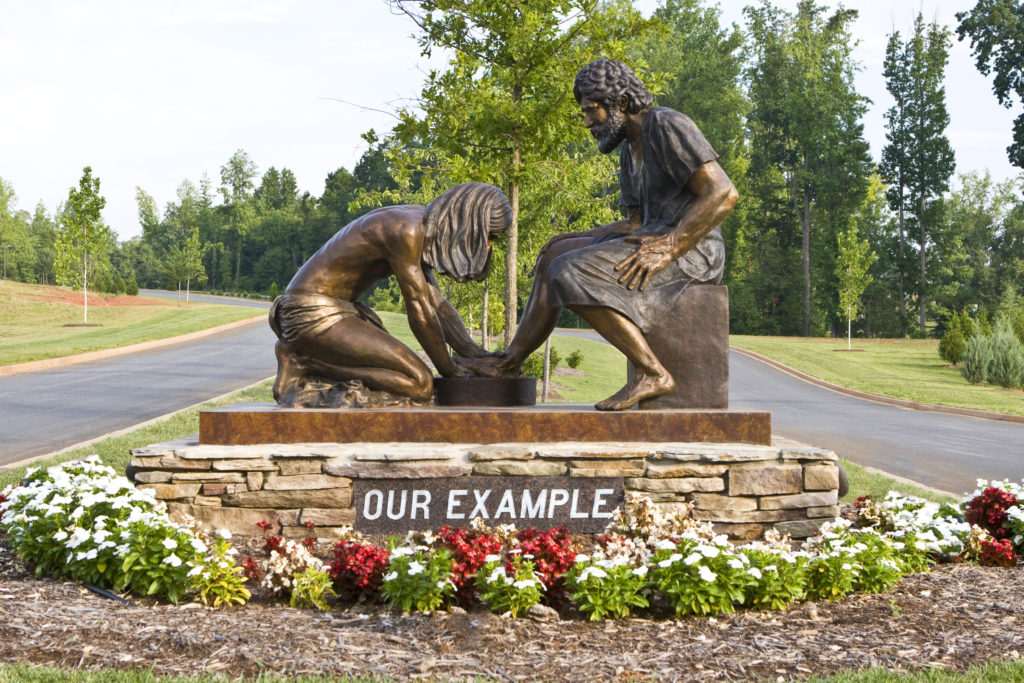 Upward Sports is a non-profit Christian organization dedicated with a Mission to promote the discovery of Jesus through sports. We do this through our Vision of being a trusted partner to churches in every community to increase the impact of the church's mission.
Founded in 1995 out of a church in Spartanburg, South Carolina, founder Caz McCaslin had a passion for sports and a deep desire to reach his community. He created a sports experience, that met the unmet needs of children and their families, focused on the sports experience and sharing the love of Jesus Christ. This vision for one community quickly grew into a team of individuals committed to supporting churches everywhere to maximize their unique resources and personalities to serve and meet the needs of their communities. Upward has supported more than 5,300 individual churches in running more than 50,000 leagues, camps and clinics, serving more than 7 million participants and their families.
Today, there are over 2,800 Upward sports experiences across the U.S. serving hundreds of thousands of young athletes playing basketball, soccer, cheerleading, volleyball, flag football, baseball and softball. What began as a local, recreational basketball league, focused on reaching the surrounding community with the message of Jesus Christ has grown into a nationwide movement helping churches use sports to engage their local communities with the gospel.
At Upward Sports, we are committed to doing whatever it takes to impact and further the mission of our church partners. Upward provides strategic consulting, logistics, materials and spiritual support churches need to engage with their communities through youth sports experiences for children in kindergarten through twelfth grade.
We exist to grow the Kingdom of God. Therefore, each person here has an integral part in our mission to affect eternity. Upward is looking for those who have a passion for Christ and his work, wanting to serve church partners in building bridges to their communities. We look forward to the work God has prepared in advance for us to do.
Most frequently asked questions and answers.
connect with us on social media
©2023 Upward Unlimited™. Upward® is a registered trademark of Upward Unlimited. Upward is a 501(c)(3) non-profit ministry.