Our Mission is promoting the discovery of Jesus through sports.
SPORTS + INTENTION = IMPACT
For over two decades, we have been a partner to churches
in leveraging the power of sports to achieve and
increase the impact of their mission.
For over twenty years, our purpose has remained the same: to use the power of sports to share the gospel and promote the discovery of Jesus in every community.
Walking alongside churches in pursuing their mission, helping to overcome challenges and solve problems, and seeking to understand their unique circumstances and resources, we bring proven and innovative solutions to create transformational sports experiences.
We believe the local church plays a key role in building up and fostering their community. We support churches with strategic consulting, logistics, materials and spiritual support to do just that.
We view sport through the lens of a greater purpose – which means the impact can extend far beyond the game. Sports break down barriers and create a powerful catalyst for churches to build relationships and serve others.
All children deserve opportunities to be active, learn and have fun! That's why we value co-creating new and different play experiences with church partners to welcome and reach all children.
Based on Luke 2:52 "Jesus grew in wisdom and stature and in favor with God and man." our experiences are designed to equip churches to engage the whole athlete – mind, body, spirit and soul.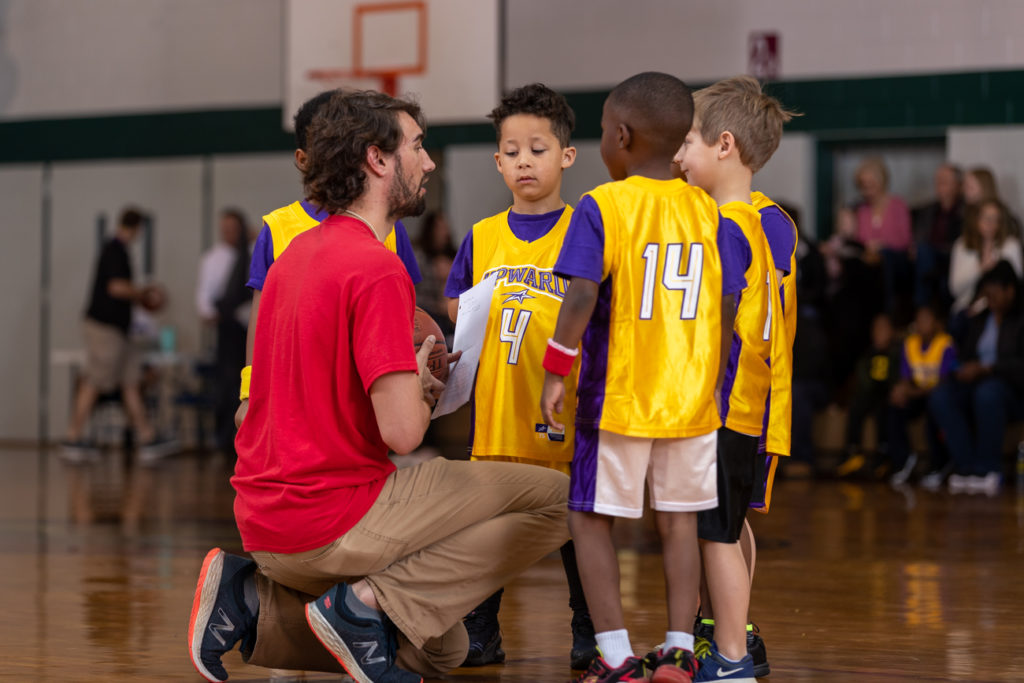 "Upward is a unique experience for the youth in this community. I feel blessed to be a part of the program. I am passionate about the next generation and seeing youth come to love Jesus, and Upward is just another way that I get to be a part of that."
Integrity
- Conduct Ourselves with Integrity -
"Therefore, be imitators of God, as beloved children." (Ephesians 5:1)
Collaboration
- Collaborate as a Team -
"Iron sharpens iron, and one man sharpens another." (Proverbs 27:17)
Excellence
- Serve with Excellence -
"And whatever you do, in word or deed, do everything in the name of the Lord Jesus, giving thanks to God the Father through him." (Colossians 3:17)
Innovation
- Innovation with Others -
"Your word is a lamp to my feet and a light to my path." (Psalm 119:105)
Joy
- Find Joy in the Journey -
"May the God of hope fill you with all joy and peace in believing, so that by the power of the Holy Spirit you may abound in hope."
(Romans 15:13)
Founded in 1995 out of a church in Spartanburg, South Carolina, founder Caz McCaslin had a passion for sports and a deep desire to reach his community. He created a sports experience that met the unmet needs of children and their families, focused on the sports experience and sharing the love of Jesus Christ. This vision for one community quickly grew into a team of individuals committed to supporting churches everywhere to maximize their unique resources and personalities to serve and meet the needs of their communities.
Today, there are over 2,000 Upward sports experiences across the U.S. serving hundreds of thousands of young athletes playing basketball, soccer, cheerleading, volleyball, flag football, baseball and softball. What began as a local, recreational basketball league focused on reaching the surrounding community with the message of Jesus Christ has grown into a nationwide movement helping churches use sports to engage their local communities with the gospel.
The Bible to be the inspired, authoritative, Word of God.
That there is one God, eternally existent in three persons—the Father, Son, and Holy Spirit.
In the deity of our Lord Jesus Christ, in His virgin birth, in His sinless life, in His miracles, in His vicarious and atoning death through His shed blood, in His bodily resurrection, in His ascension to the right hand of the Father, and in His personal return in power and glory.
That for the salvation of lost and sinful people, regeneration by the Holy Spirit is absolutely essential.
In the present ministry of the Holy Spirit, by whose indwelling the Christian is enabled to live a godly life.
In the resurrection of both the saved and the lost; they that are saved unto the resurrection of life, and they that are lost unto the resurrection of eternal punishment.
In the spiritual unity of believers in our Lord Jesus Christ.

We chose to work with a firm such as Batts Morrison Wales & Lee to maintain strong stewardship of the resources of the ministry. BMWL's audits provide transparency to the public and ensures that our financial practices as well as our internal controls hold the organization accountable.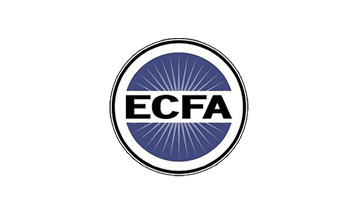 ECFA is committed to helping Christ-centered organizations earn the public's trust through developing and maintaining standards of accountability that convey God-honoring ethical practices. We firmly support ECFA's goals and mission and comply with their membership standards.
Find out why hundreds of churches across the country are partnering with us to reach their community.
Partner Experience Team: 864-949-5701
connect with us on social media
©2023 Upward Unlimited™. Upward® is a registered trademark of Upward Unlimited. Upward is a 501(c)(3) non-profit ministry.