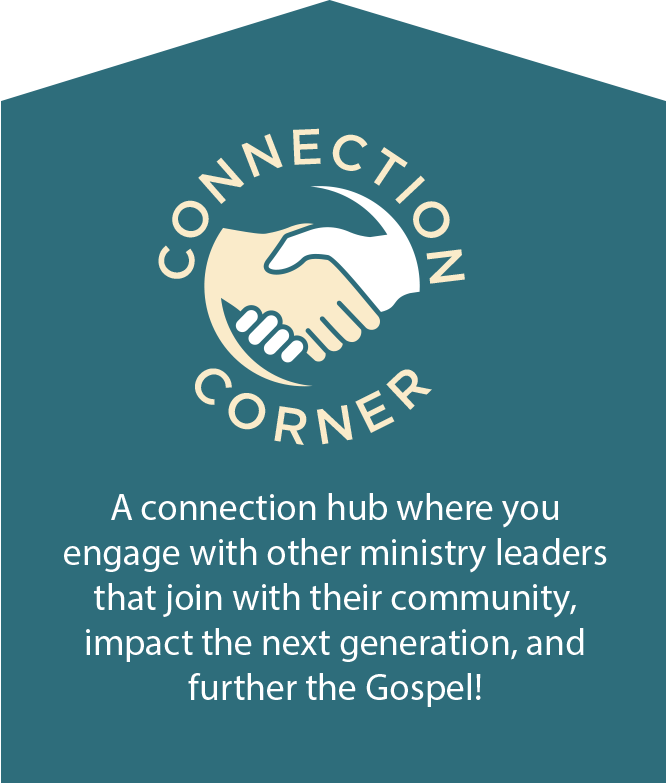 Register today for our newest webinar! May 24, 2023 | 1:00pm EST
TOPIC: "Serve up a new opportunity and attract a different age group of athletes"
It has been a little over one year since Upward Volleyball launched as a fully-supported league offering. In record time, this has become the fastest growing Upward Sport, attracting middle school athletes, and their families. It has been an exciting year, but we are looking forward with anticipation to future leagues in communities across the country.
Join us on this live webinar as we hear from Upward league directors who are running volleyball. Hear how they implemented this sport, what their community is saying, and the growth they are seeing. Don't forget to bring your questions.
That's not all, join us live as we giveaway a volleyball cart and 10 volleyballs to a church that is on the webinar. Don't miss out!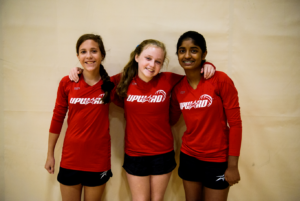 Now, more than ever, the church has a tremendous opportunity to make an impact on teenage girls. But with all the different things capturing their
Read More »
2021 Webinar Series - "Community Heroes"
Titled "Community Heroes", this season's webinar series from Upward Sports will provide invaluable information to church leaders, sports directors, and volunteer leaders on how local churches are changing the game by creating customized sport experiences, offering new sports to their communities, and utilizing the improved technology, all offered through Upward's new initiative called Project Select. Hear stories from Upward church partners across the country who are bringing their communities together in innovative ways through their sports ministry. We hope that this series inspires and encourages others to continue to labor in the Gospel work of making Jesus known through the power of sports.
2020 Webinar Series - "Uplift"
Uplift is a webinar series from Upward Sports made for church leaders, ministry directors and volunteer leaders. You are invited to hear directly from experts in the fields of disease control, hygiene, communications, mental health and more to gain invaluable information about safely and thoughtfully reconvening in your community as shelter-in-place requirements are lifting. At Upward Sports, we are big fans of churches across the nation and the communities they serve. By offering conversations on pressing topics related to gathering again, we hope to cut through some of the noise and offer clear, well-informed guidance.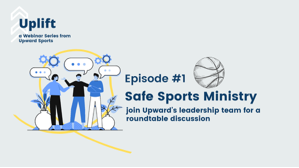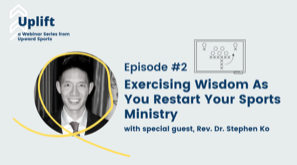 Exercising Wisdom As You Restart Your Sports Ministry
Important insights on the intersection of faith, medicine and public health.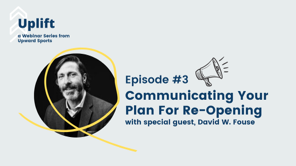 Communicating Your Plan For Re-Opening
The importance of having an effective communication strategy as you re-open and re-engage with in-person ministry.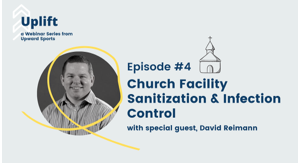 Church Facility Sanitization & Infection Control
What you need to know to prepare your space for community gatherings - the differences between cleaning, sanitization and disinfecting, and 4 principles to help you build trust when gathering again.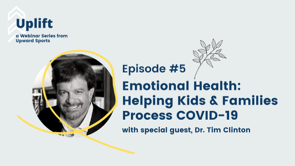 Emotional Health: Helping Kids & Families Process COVID-19
The current state of mental health, particularly how youth are affected and some tangible ways to come alongside others in the trauma they are experiencing.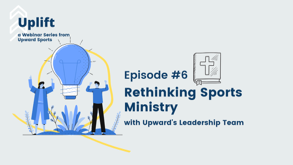 Rethinking Sports Ministry
The importance of having an effective communication strategy as you re-open and re-engage with in-person ministry
Partner Experience Team: 864-949-5701
connect with us on social media
©2023 Upward Unlimited™. Upward® is a registered trademark of Upward Unlimited. Upward is a 501(c)(3) non-profit ministry.