To say 2020 was a trying year for many churches would be a massive understatement.
Churches across the nation found themselves canceling Bible studies, moving services online, and figuring out how to navigate the unchartered waters of a global pandemic. For Trinity Baptist Church in Lake Charles, Louisiana, COVID-19 was only part of their concern.

In late summer, two hurricanes devastated the city of 77,000 people. Over $235 million in damage to houses alone tells just a portion of the story. Hurricane Laura, a category 4 storm that punished the region in late August, was shortly followed by another storm, Hurricane Delta.

These storms, mixed with a pandemic, forced Mary Jordan and Darin Worthington to do something they had only done once since 1997: cancel an Upward league. Darin has served as the Minister of Activities at Trinity Baptist Church in Lake Charles for 15 years. Mary Jordan, whose official title is Activities Ministry Assistant, might as well be called the "Upward Lady." She's been involved with the sports ministry at Trinity since 1997.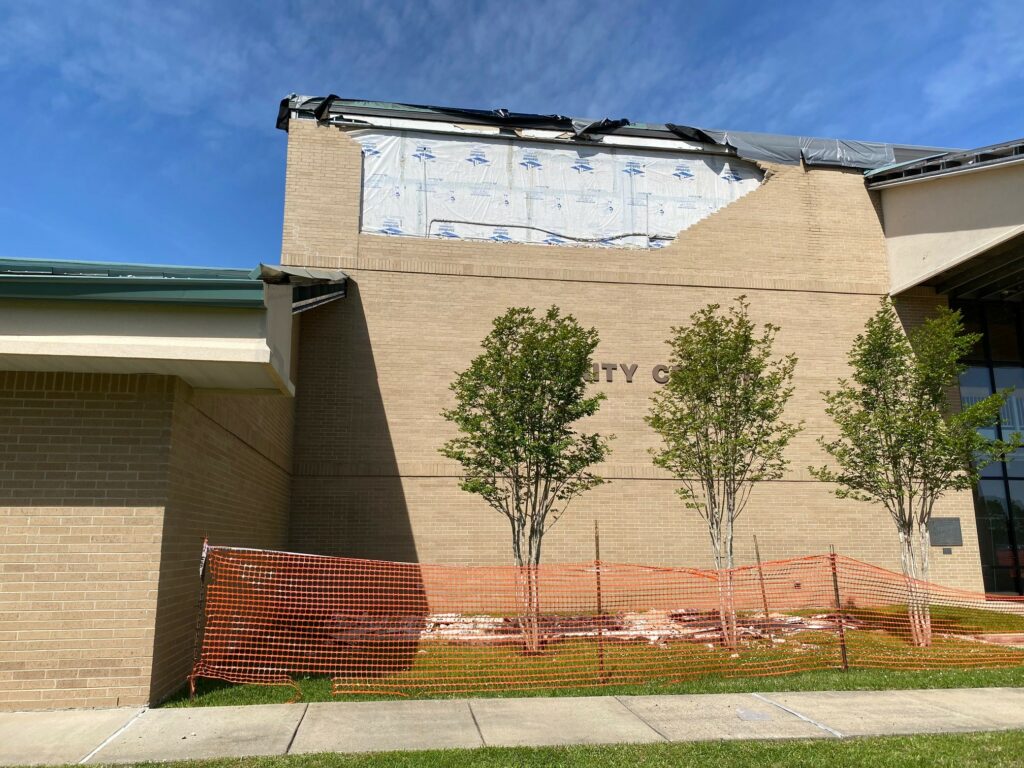 Darin recalls those difficult moments when Hurricane Laura swept through the area: "We have a nice little shed that we had all the Upward stuff in. Well, it got lifted straight up and straight down, collapsed, just ruined everything in there. And so it was in the midst of everything we knew we weren't doing anything."
In the middle of registration for the church's fall soccer and flag football leagues, Darin and Mary had to pull the plug. The devastation in the community was too much. It's estimated that 95% of the buildings in Lake Charles suffered damage from Hurricane Laura, mostly due to the extreme winds. The gym at Trinity Baptist was one of those buildings.

Because of damage to the gym's roof, Trinity also had to cancel its winter basketball league. "We had tried everything we could think of to get access to our gym, but there was damage to the floor. The pandemic was still where we didn't know that, with the numbers if we wanted that many people in the gym."
We can make our plans, but the Lord determines our steps. (Proverbs 16:9, NLT)

The discouragement of canceling back-to-back leagues and the impact that would have on the community could have crippled Mary and Darin. Less determined people might have thrown in the towel, shrugged their shoulders, and hoped to do a league next year.

But Mary had an idea. Darin recalls a conversation with Mary after they decided not to do their winter basketball league. "I guess it was maybe October or November and we didn't do football and, you know, we really couldn't do basketball inside because of COVID. She said. 'I have an idea.' And I said 'I bet I know what it is.' And so we wanted to do football and soccer outside in January, in the winter, and just an out-of-the-box idea. And I was like, there's just no way we cannot do it."

For some places, running a youth sports league outside in the dead of winter is unthinkable. But not in Southwest Louisiana. Not when families are hungry for some sense of normalcy after being slammed with two hurricanes on top of a pandemic. "You know, you've got people living out of town that they can't come back to their home yet, you've got people living in trailers, you've got lots of the schools were still damaged where kids couldn't even get back in school at that point. And so, we could feel the need for families to have just one something that felt normal."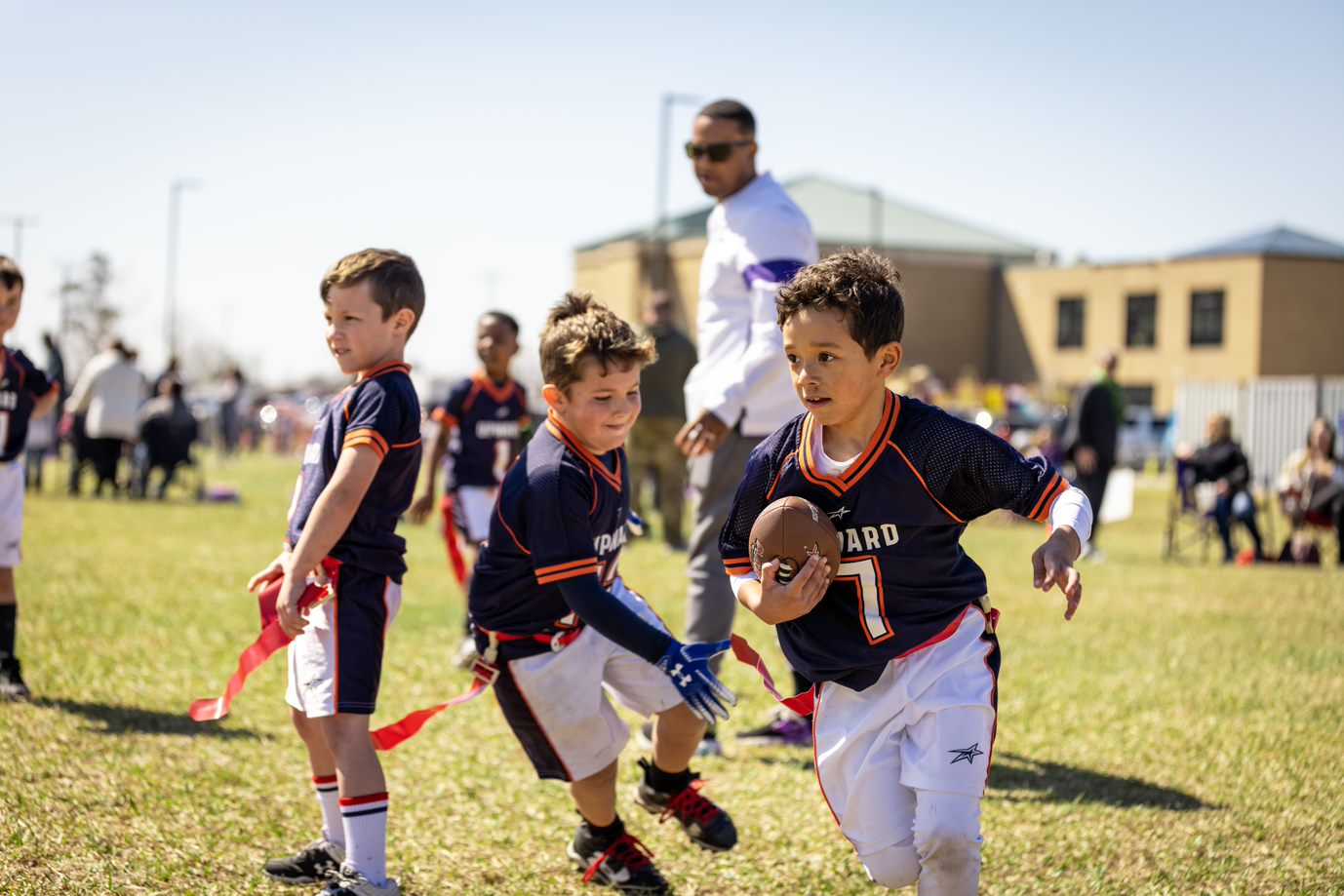 Doing something new is always risky. Asking parents to sign up their kids to play winter soccer and flag football outside is risky. For Mary Jordan and Darin Worthington, it was worth the risk.

Before this past winter, the largest number of participants Trinity Baptist Church had for a flag football league was around 140. But in January, 300 kids signed up to play. "I cannot even help you understand the amount of people who came to us, and expressed such gratitude for stepping out of our norm to offer that for all these kids."

The soccer league jumped in numbers as well, from roughly 150 to 225 participants. Because Mary and Darin knew the need in the community, they altered their plans to meet the need. "It was so needed, especially for the kids. You know, they play, and they go about their normal stuff. But they feel the stress too. You know, the stress of mom and dad. They don't let you know how hard it is. And so parents were just so incredibly thankful."

Mary refers to this past winter's soccer and flag football leagues as "the hurricane season." A season that was born from challenges. From difficulty. A season that was totally unexpected. But that's often how God works, especially in the lives of those who are fully devoted to him. Just like we read in Romans "And we know that God causes everything to work together for the good of those who love God and are called according to his purpose for them." (Rom. 8:28, NLT)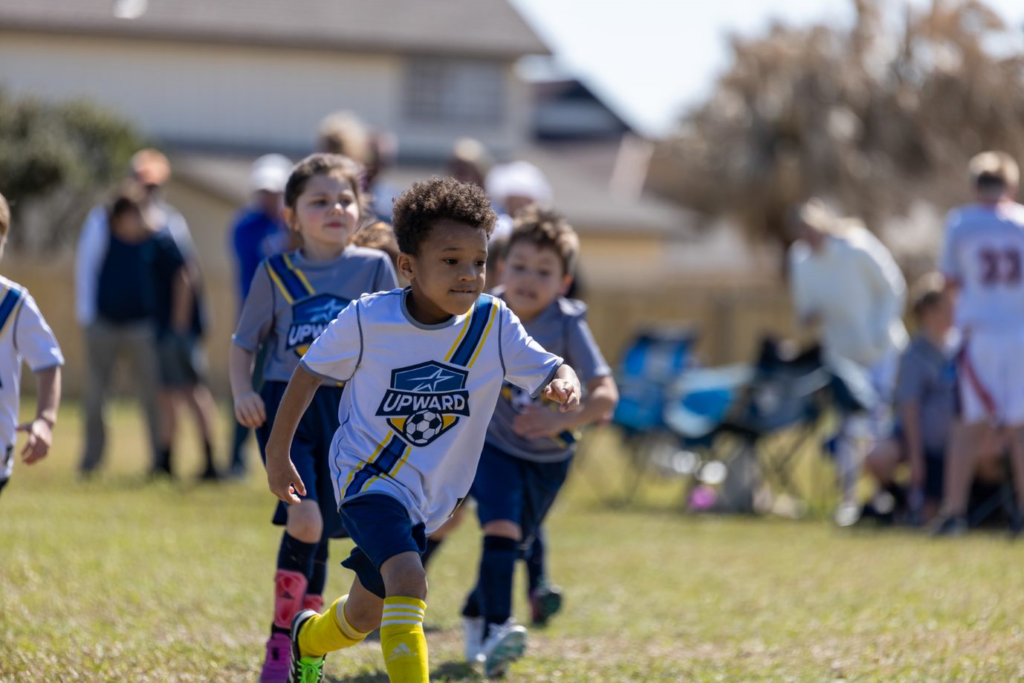 Trinity Baptist will soon be wrapping up their fall soccer and flag football season. In past fall seasons between the two sports, Trinity would have roughly 250-275 total participants. This season, they've had over 500, many of which came back after participating in the winter season. So why did those families come back?
"My personal thought has been that I hope they didn't come to us because we were associated with the church…but they came to us and they saw that we're going to love them with Jesus," Mary says. "We're not going to force Jesus. And so I would like to believe that some of the numbers that we gained and now we've kept are because they're feeling that we're reaching out in love."
Mary and Darin know that while the league's growth is a blessing, sports ministry isn't just about the here and now. "We lay that groundwork. We're not always going to see the fruit of it, but we know that it's there and at some point, maybe two or three years they move or they just start going to church in their community, we never hear about it. But I think I really do that. That's the fruit. That's what we're after."

If you ask them what they want Trinity to be known for in the community, Mary and Darin will use two words: safe and welcoming. They want to be known as a safe place to come. Mary speaks to the fact that many who have begun coming to church at Trinity did so through their Upward leagues. "We've had a lot of families come to Trinity because of Upward. And those people would tell me 'it's just regular everyday people, and they're all so nice and loving and kind and welcoming.' And so if we can have that reputation that everybody is welcome and we want everybody to be there, I think that's great."
connect with us on social media
©2023 Upward Unlimited™. Upward® is a registered trademark of Upward Unlimited. Upward is a 501(c)(3) non-profit ministry.