STAYING TRUE TO THE MISSION:
Meeting the Needs of the Community by Implementing a New Sport
During the spring of 2020, the pandemic requirements forced many churches to shift from in-person gatherings to online services. For many churches, that meant the pausing or shifting of ministry programming.

Johnson Ferry Baptist Church in Marietta, Georgia had to retool their robust sports ministry. During a normal spring baseball season, they would reach 500 kids alone. Danny Downing, Sports and Fitness Minister at the church, saw in the pandemic's lockdowns an opportunity to shift the baseball program into a discipleship opportunity for kids, families, and coaches. "The thought of children and families not coming out to hear that Jesus loves them, was hard to think about. I knew we needed to take advantage of such a grim situation," stated Danny.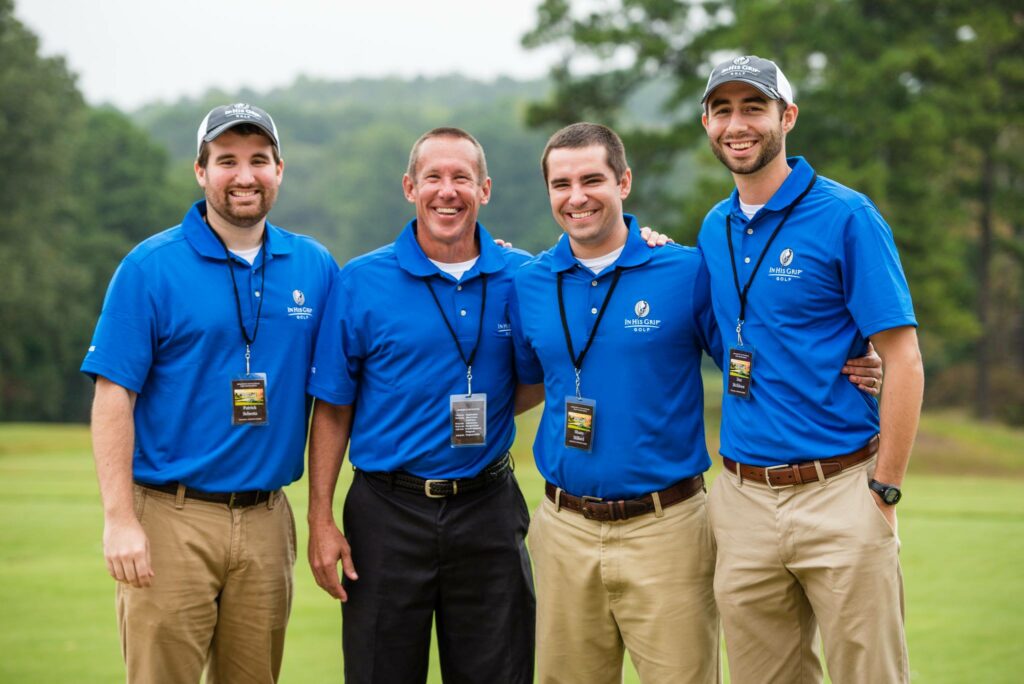 Danny knew that some of his players and their families did not have a church home or even a faith background that they could lean on during difficult times. He also knew that his coaches needed encouragement, so something as simple as a handwritten letter was sent. For Danny and his team, their ministry conversation quickly shifted to "how", they could continue to be the church for these families.

"We just started picking up the phone and calling each of the families to see how they were doing", said Danny. "We knew this was a tough time for everyone and the worst thing we could do was pack everything up until we could do sports again. We did not want to take a full year off from ministry. Our mission was never just about running a sports league; first and foremost, it was about helping people discover Jesus and accept the goodness of His love. That mission never changed! We decided to keep in touch with our sports league families and coaches, to be a church that can support and love them, even if it was at a distance."

Danny and his team stayed focused on the goal of helping families see the love of Jesus through their outreach. But as they reached out across the community, they discovered that kids were feeling a desperate need for connection. Kids were missing sports and needed a safe place to get out and play! "Kids across the community did not understand missing out on activity and we could tell they were beginning to suffer physically, mentally and spiritually. We had to get creative and get families back in a safe way,"stated Danny. When summer came around, Johnson Ferry Baptist Church made sure to offer new opportunities for safe and socially distanced sports, where the community could be a part.
"Kids across the community did not understand missing out on activity and we could tell they were beginning to suffer physically, mentally and spiritually. We had to get creative and get families back in a safe way," stated Danny
Heading into the summer months, one of the first things that Danny and his team did was move the church's summer camps outside to allow for safe participation while following all social distancing guidelines. These camps ended up being a huge success due to the kid's eagerness to play outside and be with their friends. Through their summer camps, multiple children made decisions to follow Jesus. For Danny and his team, these decisions were a huge encouragement and a great blessing. "Seeing children make the decision to follow Jesus was just another reminder of our "why" in the community. I was so thankful that we made the decision to offer sports, even with adjustments, where children could come out and be a part!" said Danny.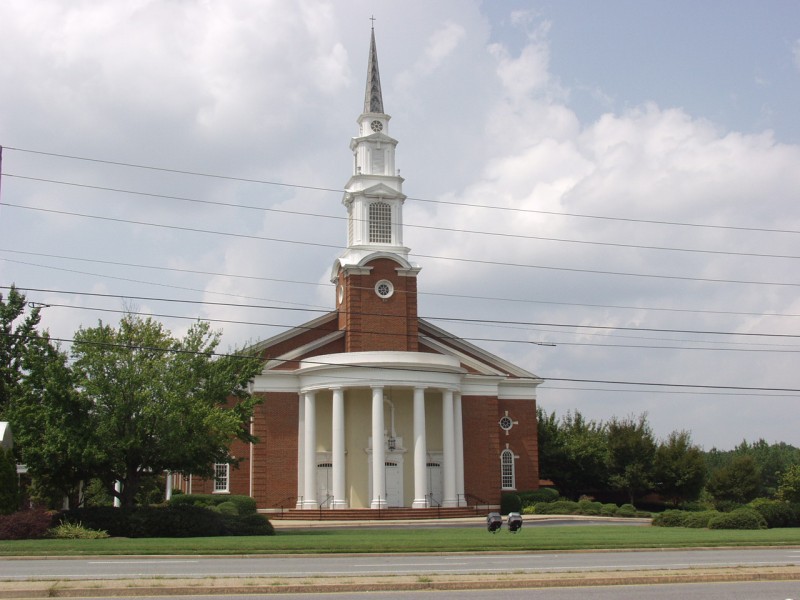 With successful camps, Danny and his team also launched a new sport of Volleyball as part of their continued effort to reach their community with the Gospel.

"There was a lot of interest in volleyball but not a lot of options for playing the sport in our area", said Danny. "As we were offering multiple sport options, we wanted to continue what was bearing fruit through our ministry and to continue to reach families for Christ. We knew families were open to attending sports, so it made sense to offer and implement a new experience."

For Danny, implementing a new volleyball experience continued to further the mission of his sports ministry: to impart to children a solid foundation in God's word, while also teaching them the importance of physical and spiritual fitness. Johnson Ferry Baptist Church's partnership with Upward Sports has always been about promoting the love of Jesus through sports and stepping into volleyball was another extension to share this love.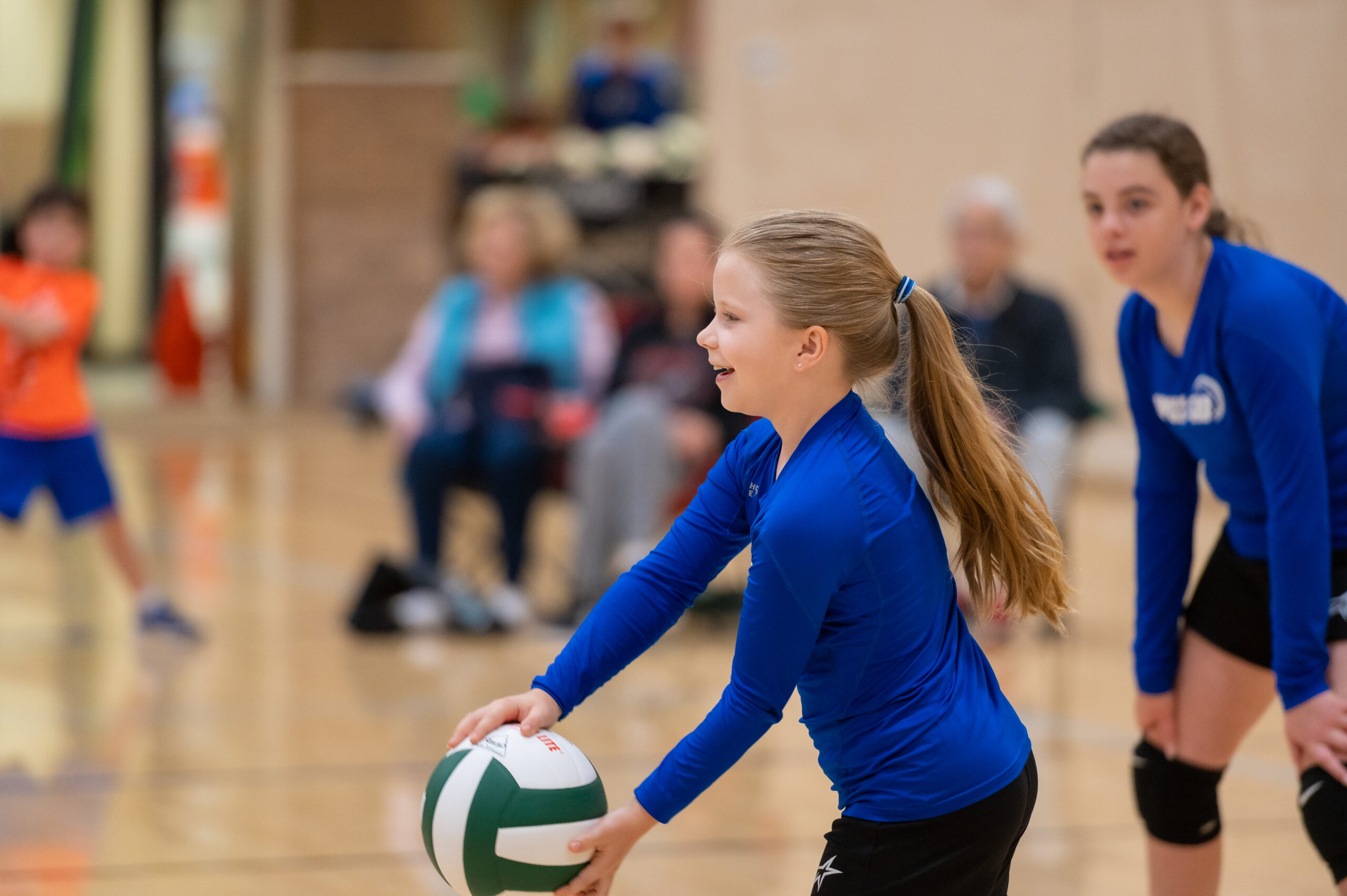 The girls that participated in the volleyball league were taught specific sport skills and how to become better players and teammates on and off the court. They also learned values for living a fruitful life in Christ through devotions. Families became excited about what was happening at Johnson Ferry Baptist, and the volleyball program expanded quickly. The fall volleyball league led to a spring league as well, with large participant numbers in each season. "By offering volleyball to our community, we were able to reach a new segment of players and their families. Offering a new experience in your sports ministry keeps what you do fresh to the community and allows you to be relevant in your sport offerings," stated Danny.

Danny believes that God created sports to be a valuable tool for the church in building trust and fostering relationships with the unchurched while offering a place to serve and grow for those who are plugged in. Over the 21 years in sports ministry, he has seen that people who might not have a relationship with God are willing to play the sport they love at a church field or court well before they feel comfortable stepping into a church service. "As a sports ministry leader, our ultimate goal is to create a place where you feel welcome and want to be a part. Sports ultimately is the entry point to the church. By offering this experience we are able to invite families to a service, small group, and ultimately share Christ. Sports is simply the vehicle," said Danny.
"Sports ultimately is the entry point to the church."
Danny believes it is important for churches to start with what they have when it comes to reaching their community through sports. Everyone loves sports or being part of a team. A sports ministry is a great resource to build relationships with the community in a non-threatening and inviting way. As Danny stated, "no one should underestimate the value of sports as a tool for ministry."
connect with us on social media
©2020 Upward Unlimited™. Upward® is a registered trademark of Upward Unlimited. Upward is a 501(c)(3) non-profit ministry.