Do The Little Things Well
Early on a cold Saturday morning in Morton, Illinois, a young basketball player and his dad arrived at Grace Church. It was 7:25 am. Games weren't set to start until 8:00. But this father and son wanted to warm up before their first game of the season. It wasn't long before other families arrived, too.
Grace Church's Upward basketball and cheerleading league has 430 participants this season, and their waiting list hit 100. Sign-ups were driven primarily by word-of-mouth.
What creates this kind of experience, where people want to share it with their friends and show up early on a Saturday morning? League Director Brad Habegger says it comes down to doing the little things well.
"When we can do the little things well," says Brad, "that just shows that we're here and that we care. It seems to go a long way."
Brad grew up at Grace Church. He started as a coach for their very first season of Upward basketball. He eventually served in volunteer leadership roles. Now, 21 seasons later, Brad is on staff at Grace Church, serving as the Children's Ministry Pastor. His role includes overseeing the church's Upward league.
"I've had the privilege of being a part of all 21 seasons now," says Brad. "I've seen how God has used it in my life personally and in our community. I don't mind at all being at the gas station or the grocery store, seeing a kid and their family, and hearing, 'Hey, that's the Upward guy!' That makes a connection with the ministry and with our church, and hopefully with what God is doing here."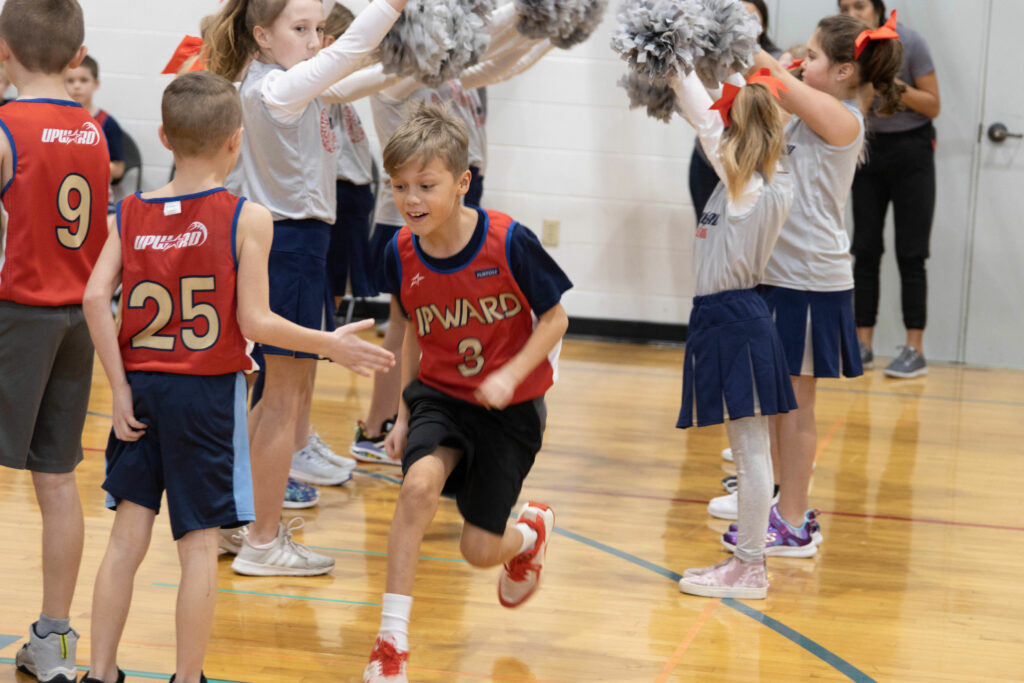 Brad believes that little things like common courtesy can make a big difference to families. He prioritizes organization and communication. Brad makes it a point to do simple things like replying to a parent's email the same day they sent it. As for the in-person experience, all volunteers are trained to be welcoming and helpful.
"We try to provide a very supportive environment when a family comes into a practice or a game," says Brad. "I think people know what they can expect. They know where to find help if they have a question."
This helps build credibility within the community. Brad says, "Families have entrusted their kid, most often some finances, and some time to us. We are trying to be good stewards of those things."
When people have a great experience, they want to come back, and they want to tell others about it.
"It is families telling families," Brad says. "It's repeat families. And so that's encouraging to us, that if families are having a good experience, they're clearly sharing it with others."
With 74 coaches and 29 referees this season (along with other volunteers), there are many people who invest their time into the ministry. Brad is grateful that Grace Church has embraced and prioritized Upward as a valuable way to fulfill their vision as a church.
"Our vision statement," Brad says, "is to be a loving community that invites our neighbors to join us in becoming fully devoted followers of Jesus and impacting the world for Him. I think Upward is strategic to that. It is a place where we can demonstrate a loving community."
Demonstrating a loving community is part of Grace Church's DNA. The enthusiasm you'll see on a Sunday morning is the same enthusiasm you'll see when you come to an Upward game or practice. People are welcomed and invited in. They see volunteers helping their kids have a great experience. They are able to connect with their neighbors.
Some volunteers are members of other churches in the area. "It's not just, 'come look at Grace Church, come see our people,'" Brad says. "It's the community coming together to pull off this hopefully really positive experience in a positive environment."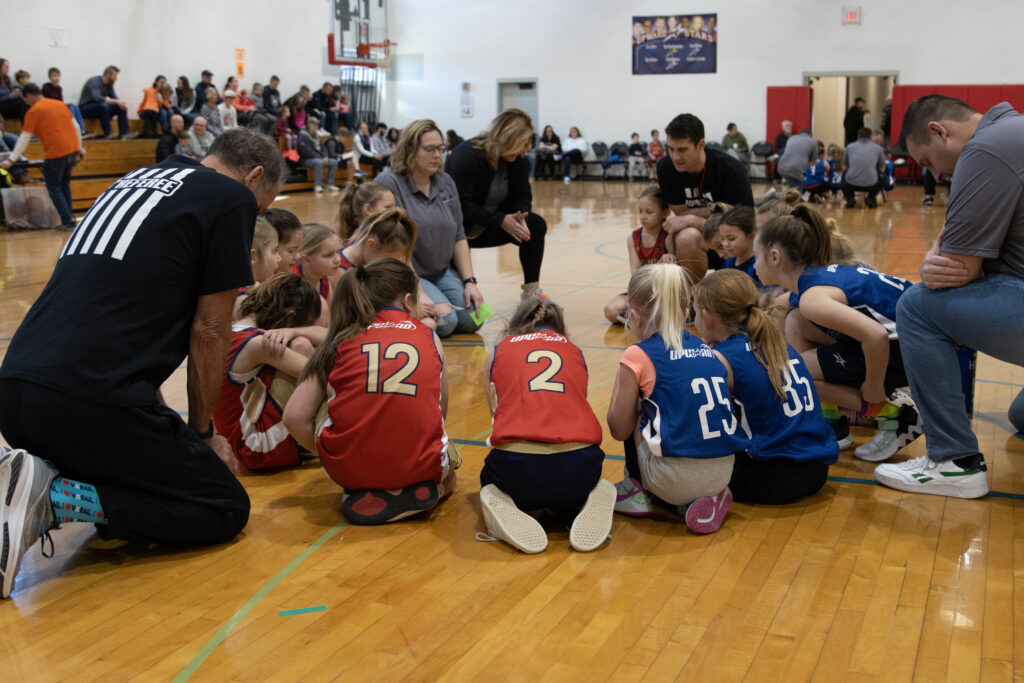 About half of the participants in their league don't have a church home. It's an opportunity for families to experience the loving community of the body of Christ for themselves.
"If Upward is a family's first interaction with our church," Brad says, "then that's the place where they learn what we value and who we are."
Another simple but significant thing that has contributed to the ministry's success is that the people who started the league are still involved in the ministry. Long-time volunteers continue to give their time and energy even when they no longer have children in the league.
"That's a part of our story," Brad says. "The consistency of leadership has helped not only with logistics and planning, but even more importantly, with relationship." Brad's leadership team has extensive experience, and they are able to set the tone and communicate the vision of the ministry to the other volunteers.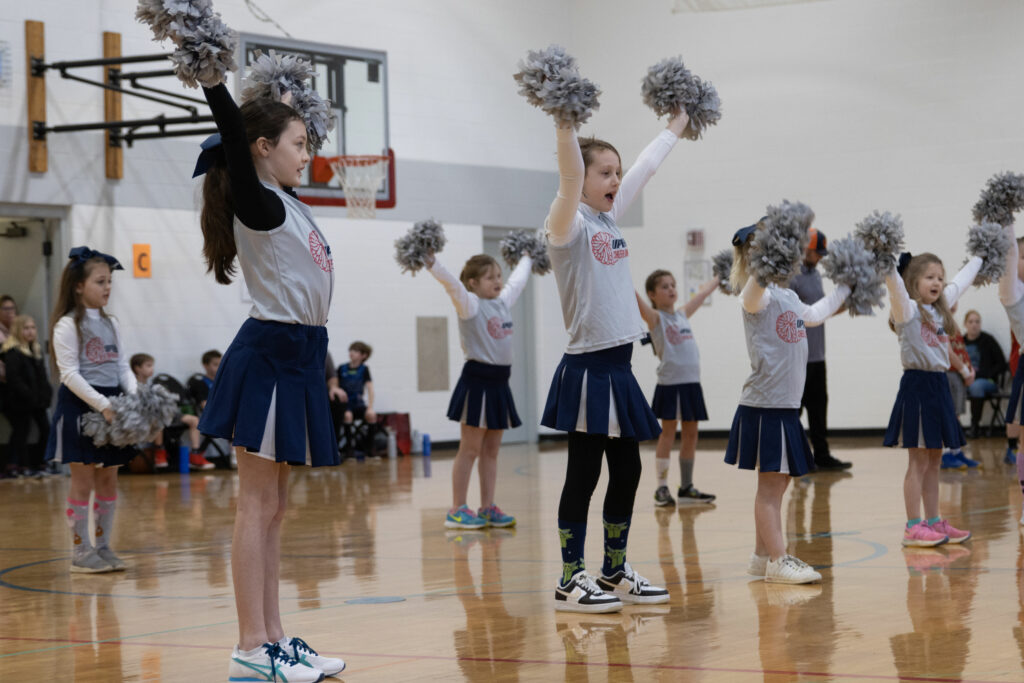 Providing a good experience can also bring good problems, like 100 kids on a waiting list. As much as Brad and his team wish they could include everyone, part of doing the little things well means not sacrificing quality for the sake of quantity.
Brad says, "It's not as much that we're saying no to those 100 on the waiting list. Instead, we're trying to say yes to the 430 we can serve, and we want to do it well."
Brad encouraged some families from their waiting list to sign up with another church in the area that is just starting their Upward league. His advice for new leagues is the same as his guiding philosophy for Grace Church's decades-long Upward ministry: do the little things well.
"Don't cancel even if you just have 20 kids sign up," Brad says. "Take those 20, do it well, build relationships with them, and those 20 will tell 20 more. Learn how to do things well so you can scale that if you get more kids one day."
"Far better than a one-night event is an experience that you can provide families and communities. If you want to know and be known by your community, then invite them in through something like Upward."
connect with us on social media
©2023 Upward Unlimited™. Upward® is a registered trademark of Upward Unlimited. Upward is a 501(c)(3) non-profit ministry.