Ryan Shaughnessy - Christ Community Church, Omaha, NE
Customization with the Community in Mind: The Ministry of a First Year League Director
In the Omaha community, there are many sports leagues, including soccer that primarily focused on the aspect of winning. For Ryan and his family, there was a huge desire to see a soccer league that would focus on the mind, body, and soul. As a life-long soccer fan and coach, he knew that soccer was about so much more than winning and losing. "My desire was to help kids see their worth on and off the field," said Ryan.

As it turns out, many parents in the Omaha area felt the same way as Ryan did. The community needed and wanted a soccer sports league that not only coached kids on the fundamentals of this great sport but also coached them for moral and spiritual excellence as well. Ryan knew that meant building a sports league that was rooted in the truths of Scripture. Already familiar with Upward Sports through his experience as a Flag Football coach in a neighboring league, Ryan began to consider how an Upward Soccer league might be the right fit for his community. His curiosity led him to connect over breakfast with a staff member from Christ Community Church in Omaha, NE and the idea started to take shape. Ryan remembers leaving the breakfast meeting saying, "God, I'm trusting you! This is all about what you want for our community. I am here to serve!"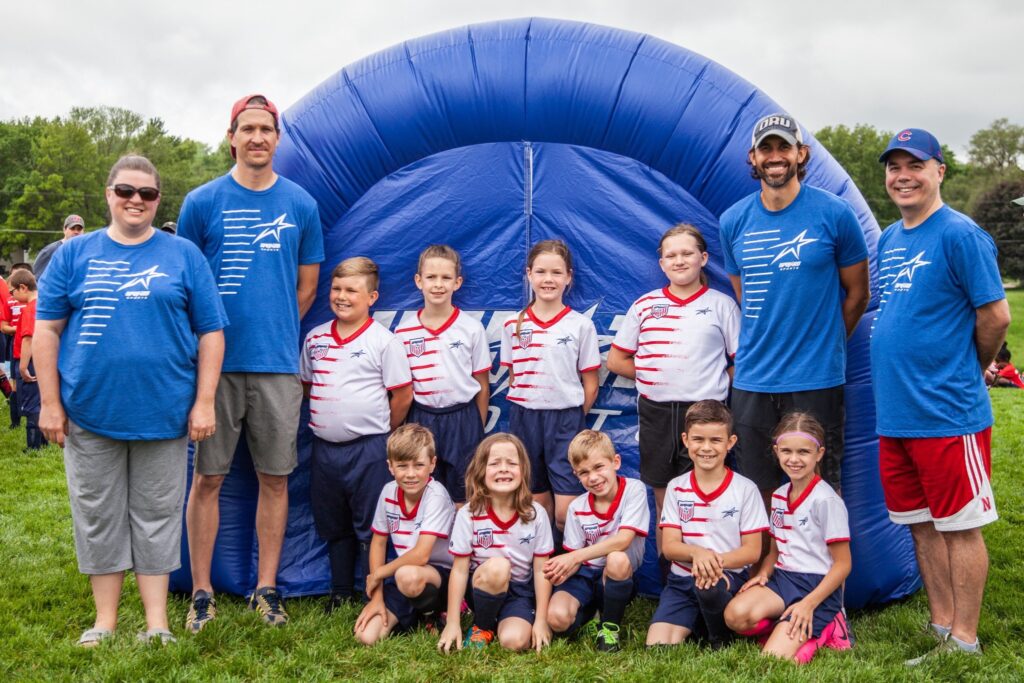 After much prayer, Upward Sports at Christ Community became a reality and Ryan took his combined passion for sports, coaching, and Christ to the next level by becoming the league director. He envisioned a different kind of sports league where kids could have fun, learn new sport techniques, develop as players and teammates while growing in their knowledge of Jesus and the Bible. "My goal is always to be an extension of what God is doing in the lives of each player, their families, and even community leaders." stated Ryan. Driven by that vision, Ryan talked to neighboring churches, Christian schools, other Upward Sports league directors, and connections he made in his community to get all the pieces together to start a first-class soccer league. He found that his vision of a sports league that engaged the community with the Gospel could bring a lot of different people together.
"This was a great opportunity for all churches in the Omaha area to break down barriers in the community through an effort like a sports league," said Ryan. "This was not about one church's ministry competing with another but ultimately about giving kids and their families an opportunity to fall in love with a sport called soccer and grow in a relationship with a loving God named Jesus."
Ryan was also one of the first league directors to experience creating a league through Upward Sports' new initiative called Project Select. Upward developed this new approach to sports ministry to give each church partner the ability to create a customized sports league that meets the needs of their kids and families while also remaining cost-effective for the church. Ryan was able to use this added flexibility to offset first-year expenses and provide value to draw more families to the Christ Community Church Upward Soccer League. "As one of the first partners through the new system, there were few hiccups, but the Upward Sports team walked me through it. It was the ultimate example of teamwork. The jerseys look great, the technology features are fantastic, and the customized player package meets the needs of my community," said Ryan.

As online registration went live for the first Upward Sports soccer league at Christ Community Church, Ryan and his team waited with anticipation. "I was praying for at least 100 kids in the beginning, with a stretch goal of 150! When we got to evaluation night, we were at 275 kids. God clearly showed up and showed out in a huge way," stated Ryan. As practice nights took place, game days came and went, families continued to be apart and excitement in the community was all around. Ryan said, "This was a proof-of-concept moment for me where I realized that there was a real hunger in our community for a soccer league that provided families the opportunity to learn the game of soccer without having to overcommit, have coaches that care about their children, and more importantly hear and witness the Word of God every Saturday on the soccer pitch."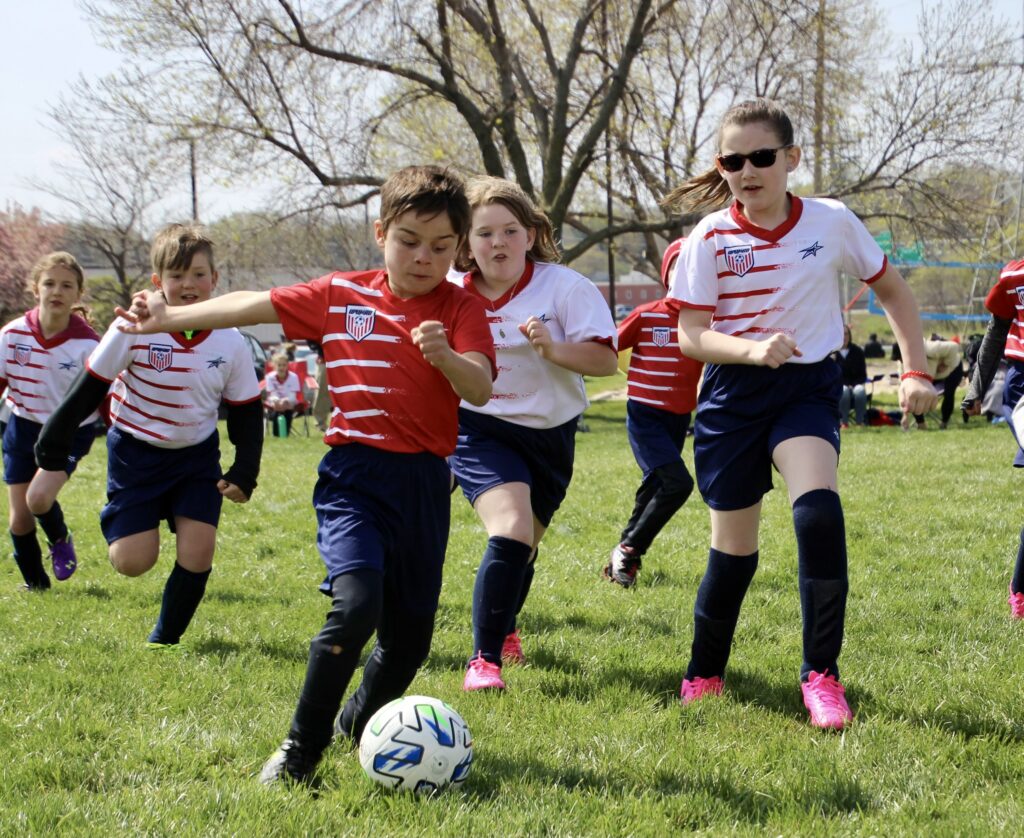 As a first-year league director, Ryan relied heavily on the broader Upward Sports community to help him get started and remain encouraged. When first putting together his league, Ryan reached out to several league directors around the country for advice about strategies, coaching, and recruitment. Upward Sports also provided a team that helped with onboard training, building out a strategic league timeline, and walked him through his entire first league to head off any issues that might arise. When asked what advice he would give future first-year league directors, Ryan stated, "Be relational with other church leaders in the community, first impressions are huge so don't cut corners, give yourself a little grace, give affirmation to your coaches and volunteers, and always seek God for mapping out your course." For Ryan, spreading the Gospel starts right where your community is and builds up from there, meeting one family at a time!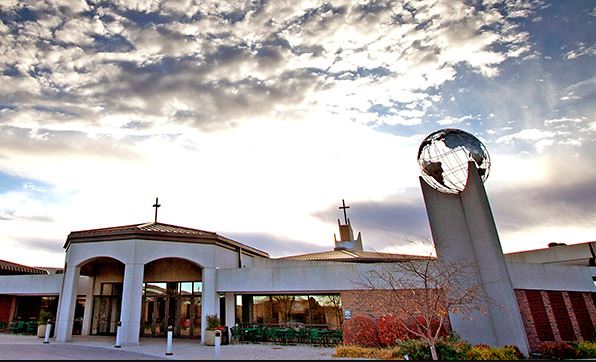 Ryan cherishes how he has been empowered by Upward Sports to translate his passion for sports and coaching into a meaningful way to share the Gospel. Ryan has found sports ministry to be a unique bridge for bringing people closer to Jesus that do not typically interact with the faith community and for helping churches come alongside families to minister to kids – thereby creating a new generation of disciples for Christ.
Find out why hundreds of churches across the country are partnering with us to reach their community.
connect with us on social media
©2020 Upward Unlimited™. Upward® is a registered trademark of Upward Unlimited. Upward is a 501(c)(3) non-profit ministry.