A Solution to Cultivating Unity:
How Sports Ministry Can Unite a Diverse Community
You've seen the headlines; you've heard the news: America is more divided than ever before. We're pitted against one another along racial, political, and socioeconomic lines, and we struggle to connect with those who are different from us. Yet just under an hour from Washington D.C., one church comprised of members from more than fifty different nations seems to have found a solution.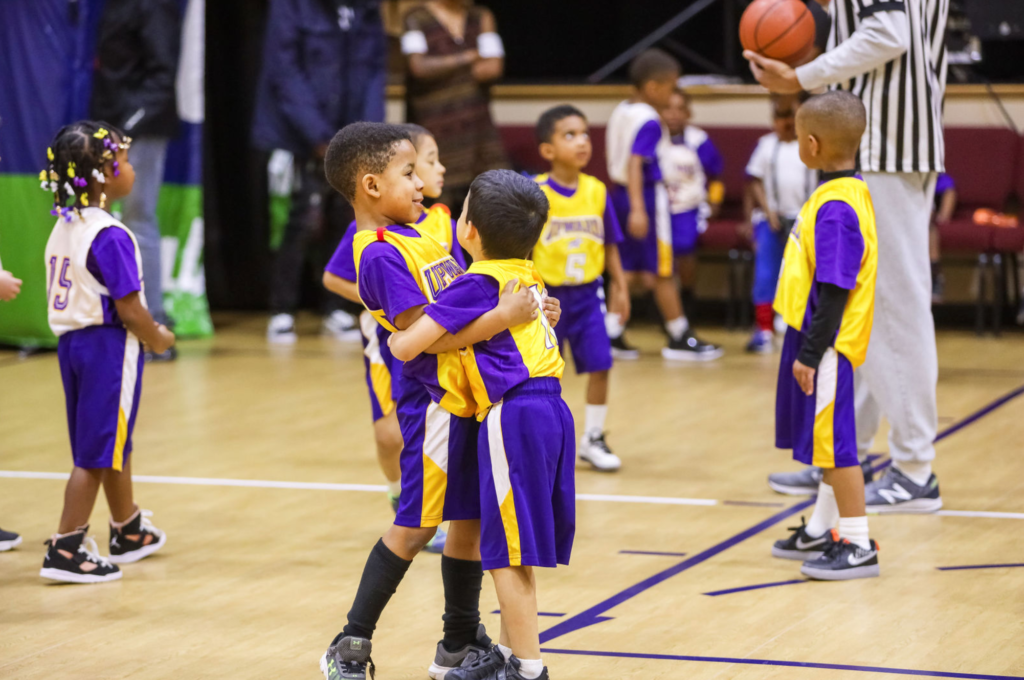 Since 2008, First Baptist Church of Laurel, Maryland has built a youth sports ministry that offers a basketball league, a flag football league, and a soccer league in its recreational space. What began as just a few teams twelve years ago has exploded into a truly diverse sports community, bringing the children of Korean and Hispanic immigrants, among other ethnicities, together with the children of federal government officials, and military families.
"It's amazing to see the unifying power of sports in action," said Ko Klaver, league director. "On a weekly basis, we witness children and families – each with a different background and story – congregate in one place as one community."
Michael*, a child with autism and the son of Nigerian immigrants, joined a league and quickly became a pillar of his team. His excitement was contagious as he put on his jersey for the first time. Through his involvement, his parents experienced genuine acceptance and friendship – and quickly became part of the congregation.
"I watched as their entire family was welcomed with open arms," said Ko. "The other children instantly accepted Michael, not allowing their differences to divide them. All they were looking for was a good game and a friend."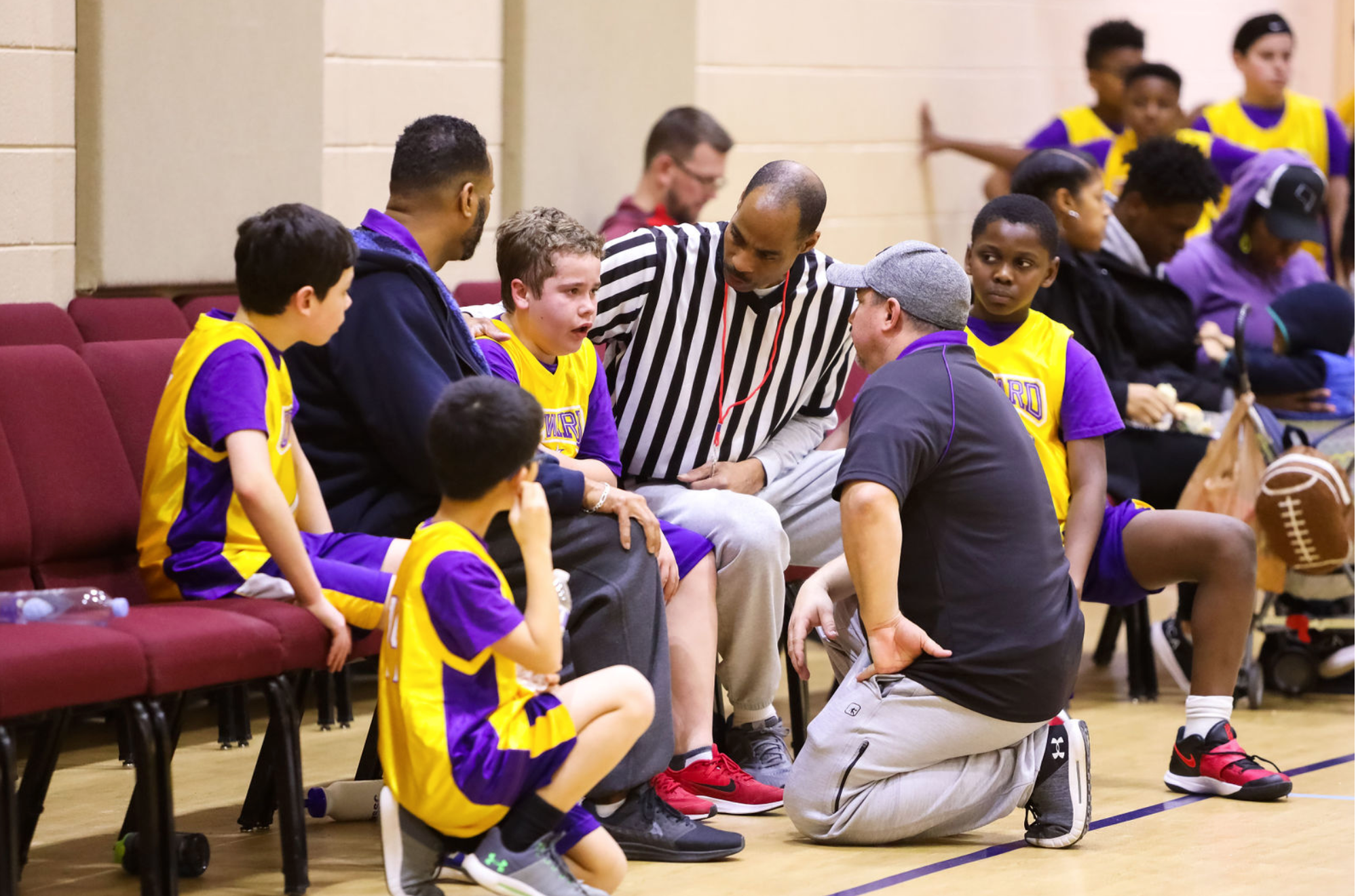 In addition to racial diversity, First Baptist's sports leagues are also a haven for neurodiversity. The church is located near Johns Hopkins University and the community nearby includes a transient group of parents with children who have special needs. That means that, on any given Saturday, you'll see children with Downs Syndrome and autism playing alongside more neurotypical children. No one sits on the bench, no matter their capabilities or their talent, because value is placed on friendship and character first and winning second.

"One mom expressed to me how she often felt isolated as the parent of a special needs kid," said Ko. "But this changed when her son got involved in a league. I remember her tears of joy as she told me she felt like a regular parent cheering on the sidelines for the first time. It's moments like this that remind me what we do is about so much more than sports."
That community – and the sense of love and gratitude that flow from it – are precisely what drives First Baptist to continue developing and expanding the ministry. Several years ago, a set of twins were participating while their mother was deployed overseas, and several of her family members were killed while traveling through Brussels to visit her. The grief was absolutely overpowering – but supported by a strong community of teammates and their parents, the family was able to work towards healing.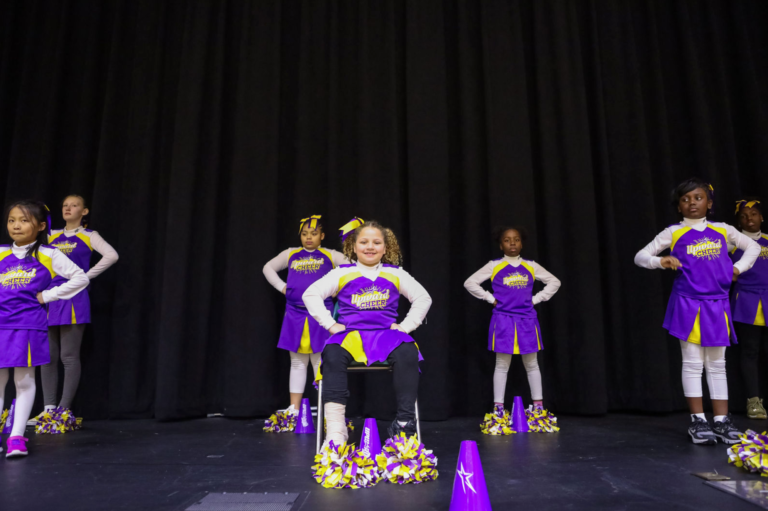 Families experiencing homelessness have also found the leagues to be an incredible resource. The league provides scholarships so that families with little to no resources can get involved. Such opportunities further unites families from various socioeconomic backgrounds over the shared love of sports.
Seventy percent of the kids playing on these sports teams come from outside the congregation, and many of them come from unchurched backgrounds altogether. Although not every family has decided to come to church as a result of their participation in the league, many have. Once dominated by an older demographic, the congregation has been rejuvenated by the many young families who have come to faith in Jesus through something as simple as a game of basketball.
"When you mention Jesus' name in today's secular culture, people's defenses automatically go up," said Ko. "And that's understandable: In a tense, polarized time, when everyone's got an opinion to share or a product to sell, it's no surprise that people turn away from hearing the Gospel. That's why we've prioritized showing people the love of Christ through our actions and unconditional acceptance. It is our hope and prayer that through meeting people's deep needs for community, we are gently pointing them towards the author of those needs."
*Names have been changed for privacy purposes.
Supporting Ko and his team at First Baptist Church of Laurel, MD as they cultivate community is what we love to do! The Upward Sports team is here to help you achieve your ministry objectives through strategic consulting, equipping, and providing materials and resources so you and your team can focus on what's important – your community!

Let's discuss how we can best help you achieve your mission ...
connect with us on social media
©2023 Upward Unlimited™. Upward® is a registered trademark of Upward Unlimited. Upward is a 501(c)(3) non-profit ministry.