Reaching a Community for Christ with Excellence!​
In his essay "The Weight of Glory", C.S. Lewis says that "there are no ordinary people. You have never talked to a mere mortal." This means that our neighbors, local community, families, and children that are around us bear the glorious image and likeness of their Creator. It is the weight of that glory that C.S. Lewis has in mind when he reflects on the sacred work of loving our neighbors and sharing the Gospel of Jesus. To the Christian, something deeper underlies every social interaction that we have: our shared beginning in God, the fact that the Lord fashioned us together with the same hands.

Alan Royalty wanted to help cultivate in Christians a clearer sense of this belonging. That's why he implemented an Upward Basketball league at First Baptist Church, Alpharetta GA. This ministry saw immense growth in its first few years; Alan and his team grew the league from 180 kids in the first year to more than 500 kids by the end of the third year.

Excellent coaches were a big part of this growth. But focusing on the Gospel was the main aspect. During training, Alan emphasized excellence of character and heart, and taught about the league's mission of sharing the Gospel through sports. He centered the league on providing children a strong sports experience that allowed coaches to share the love of Jesus. As a result, these children walk away from the Upward league knowing that they are fearfully and wonderfully made in God's image and that they were created to be God's children, for a purpose of making Him known.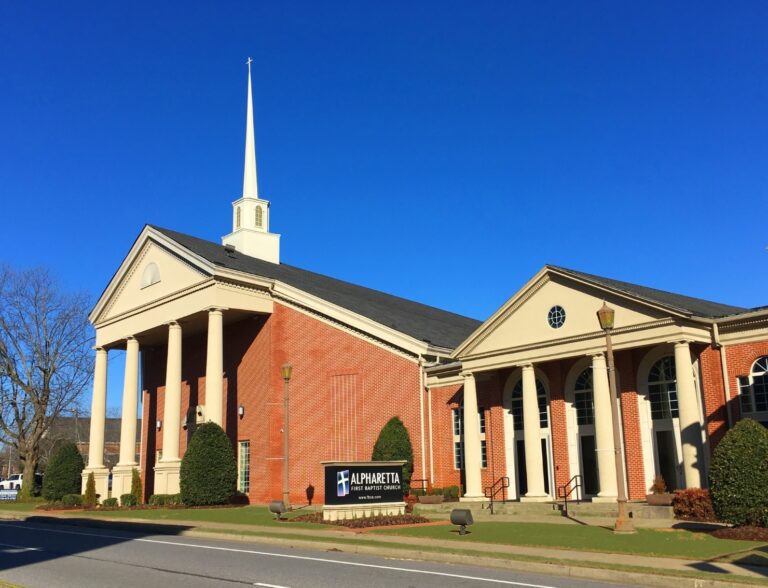 "I looked up to my coaches as a kid and even in college. But what I really needed the most from them was hearing about Jesus, that He came to die for my sins so that I could be in a right relationship with God, my creator," said Alan. "My life would have been marked by true joy at a much earlier age if my coaches would have shared with me what my soul truly needed the most".
Alan grew up in a small-town in central Kentucky and fell deeply in love with the game of basketball from an early age. He played throughout his childhood and continued to play at the collegiate level at Oglethorpe University. Throughout the course of his career, he had great coaches, and he valued the teaching, mentorship, and insights they offered.

But it was not until he became a Christian that he learned what living a full and meaningful life truly meant. Apart from Jesus, there is no fulfillment, and even good things like sports lack their full meaning. "Without Christ, sports are just sports. But by using sports to share Christ … You help children and families see their potential on and off the court," said Alan.

This experience fueled Alan's passion for ministry and sharing the gospel through the avenue of sports. After attending an Upward Sports leadership training conference in 1998, he utilized his personal story to be a difference maker in his community. He would be for families and kids what he knew he needed growing up. With over 40% of kids in the area not associated with a local church, Alan saw the opportunity. It was time for the church to step up and invite families in. "Seeing the need in our community was one thing. Acting on the need by offering a basketball league where we could share the Gospel of Jesus was the true mission," stated Alan.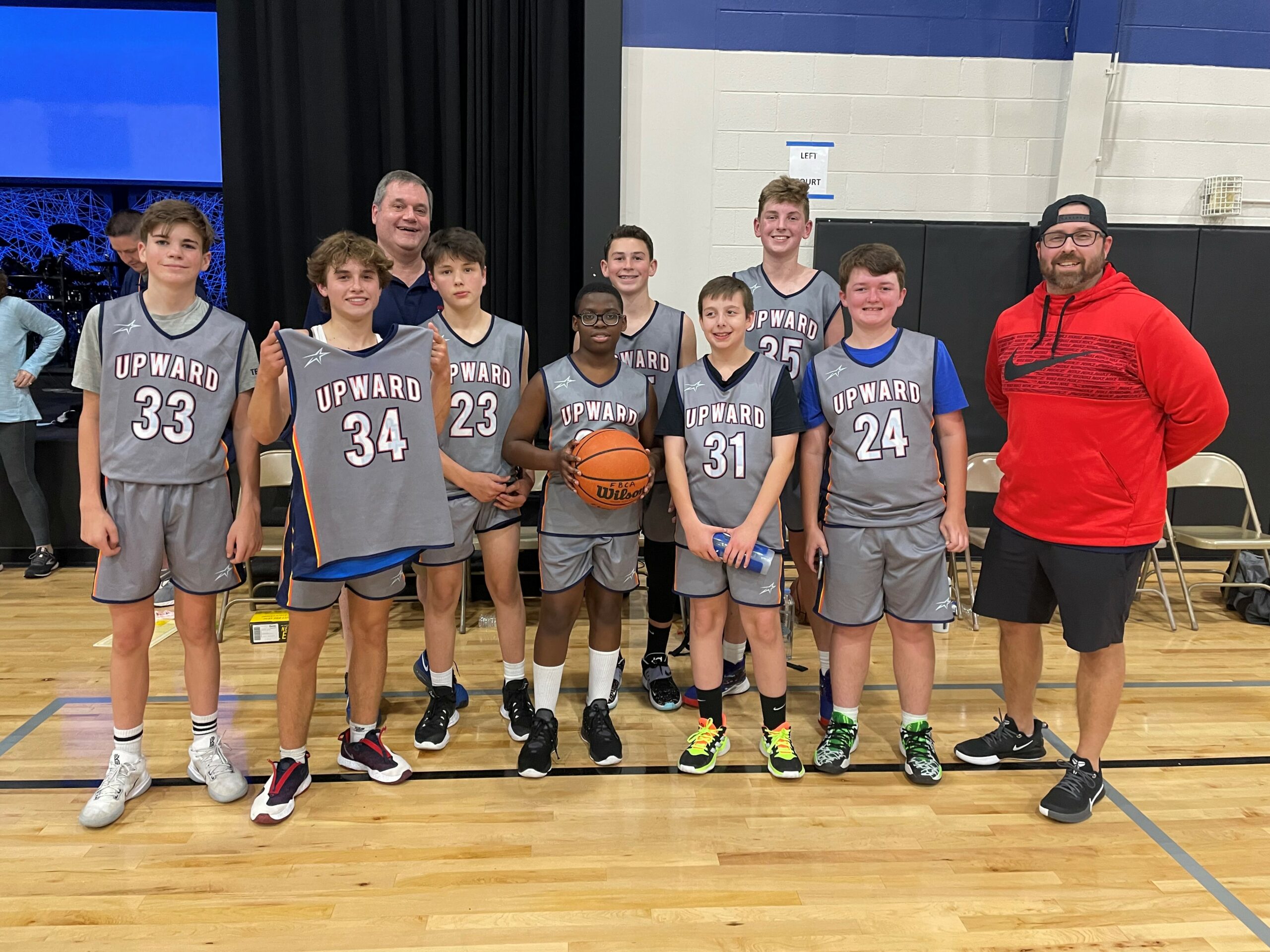 In 2019, Alan and his Upward Sports leadership team began running summer basketball camps and saw high participation rates. When the pandemic began at the start of 2020, the team remained committed to staying in the game by providing a physical, emotional, and spiritual outlet for kids during a difficult time. A common piece of feedback they received was how grateful parents were that their kids had a safe space to get physical exercise while meeting new friends and learning about the Bible. The Kingdom grew through this opportunity as well. During a basketball camp last summer, Alan and his team saw over 20 decisions made for Christ. At an awards ceremony in February, they witnessed over 40 decisions, including 3 adults. During an awards ceremony in May, 28 children made decisions for Christ plus 3 adults, including 2 coaches. Families remained connected to First Baptist Church Alpharetta, during a time when connection was difficult across the country!

"It is such a blessing to see kids wrestle with truth and the deeper questions of life in an incredible and profound way," says Alan. "I remember having a boy ask me about the Gospel during a break at basketball camp. This child did not know the true love that Jesus has for him. For me, it is inspiring to see how kids learn about the Gospel and fall in love with Jesus, all through a simple sport they love."

For First Baptist Church Alpharetta's success, Alan credits the dedicated coaches, volunteers and staff who are committed to creating a culture of excellence. The entire team believes that doing things differently creates a beneficial sports experience for kids and their families, all while opening the door for profound Gospel conversations to take place. Consistent game times, practices and using ever-changing ways to share a never-changing message make it easy for families to be a part and feel welcome. It's a shared vision and culture of seeing the potential for spiritual transformation and renewal in all corners of everyday life.

Alan said, "There is not one interaction, or ministry touchpoint that takes place during our basketball league that cannot be used for furthering the Kingdom of God. By offering a basketball league and summer camps, it simply opens the door for this to happen."
connect with us on social media
©2023 Upward Unlimited™. Upward® is a registered trademark of Upward Unlimited. Upward is a 501(c)(3) non-profit ministry.