It's a Tuesday night in Brandon, Mississippi. Leaves of the birch and maple trees are showing hints of orange. Temps are a reasonable mid-60's, and the sky is clear. It's a picture-perfect fall evening for families to gather and watch 4-year old co-ed tee-ball.

The games are played at any of 17 tee-ball and softball fields at what is known as Shiloh Park, part of the Brandon Parks and Rec sports complex. A short drive away is another set of six finely-manicured baseball fields known as The Quarry, part of a 250-acre sports facility built in 2018. Each field is equipped with bleachers, lights for night games, and dugouts for teams.

All of the jaw-dropping features of million-dollar sports complexes might point toward the reality that youth sports are thriving in western Mississippi. But if you talk to Brent Leach, kids don't need a bunch of bells and whistles to have fun. "Growing up, we had a principal that had a huge front yard and he never complained about us taking his pine straw and making the bases. I always have the fondest memories of just kind of growing up on the field with my buddies."

Brent serves as the Director of Sports Evangelism & Men's Ministry at First Baptist Church in Brandon. It's a perfect position for a man who grew up playing all kinds of sports and understanding the impact sports can have on a young person. "Our house was right across the street from the church. At lunchtime, I would see what I could do to sneak out and go to the gym where we played knockout or a couple of pickup games. And we were always at the field growing up. We figured out how to turn on the batting cage lights. You know, I hate to say we lived that way, but between that and the church, we were always there."
Data suggests roughly 45 million kids under the age of 18 are playing sports. This number, however, has decreased with the impact of the pandemic in the past few years. One thing that does not get impacted is a child's desire to play. Brent knows this. That's part of the reason why, after his professional baseball career ended, he decided to get involved with sports ministry.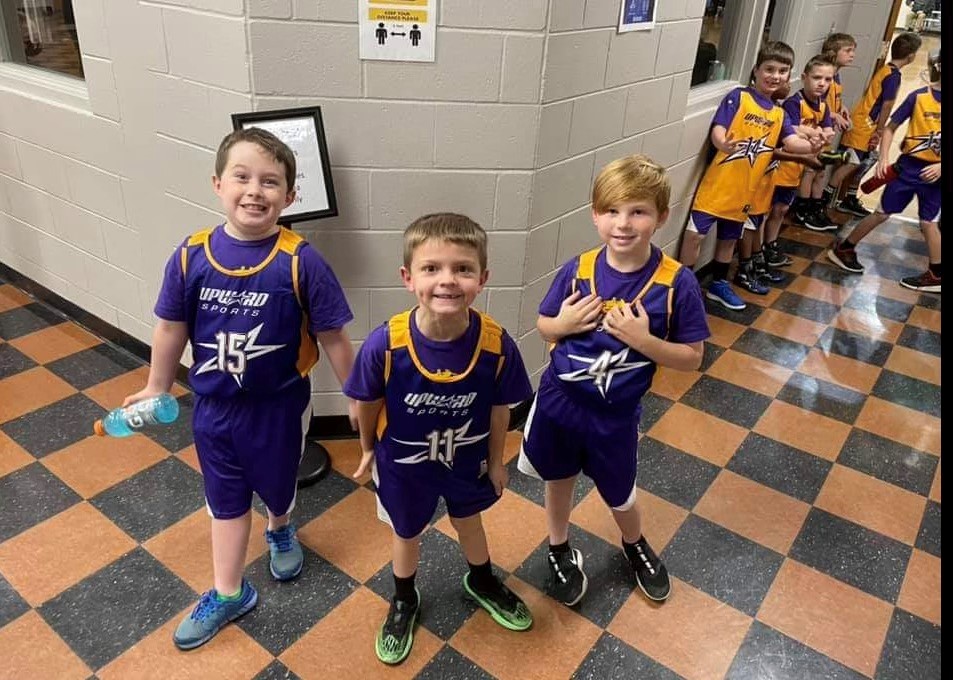 "I grew up at First Baptist Church here. After college, I got into professional baseball. And so when I came home in the offseason, I was always coming back and forth to the [church] gym. When my career was finished, I lived next door to the pastor. He could always kinda hear my passion for the Lord and my passion for loving people. He was like 'You sure you haven't felt like you've been called to the ministry?"
But even before his baseball career came to a close, others were seeing the ministry potential in Brent. "I had some awesome chaplains in pro-ball who would say 'Don't be surprised if God calls you into ministry one day."

Brandon, Mississippi is located in Rankin County, just east of the state's capital city, Jackson. Rankin is not only one of the fastest-growing counties in the state, it's also one of the youngest. Roughly 23% of the county's population is under the age of 18. That presents a tremendous opportunity for First Baptist's sports ministry to impact the communities around Brandon.

"God doesn't need a platform, but I think we make ourselves available to use whatever platform he blesses us with." Upward Sports has helped bring in kids from the community that may not come to church otherwise. "We've done the math a few times just to realize how awesome Upward is. There are people coming in from the outside and inside the community that are never going to walk through those doors. We've seen the life changes that happen over a simple game of basketball. I hate to call it simple because it's a big thing."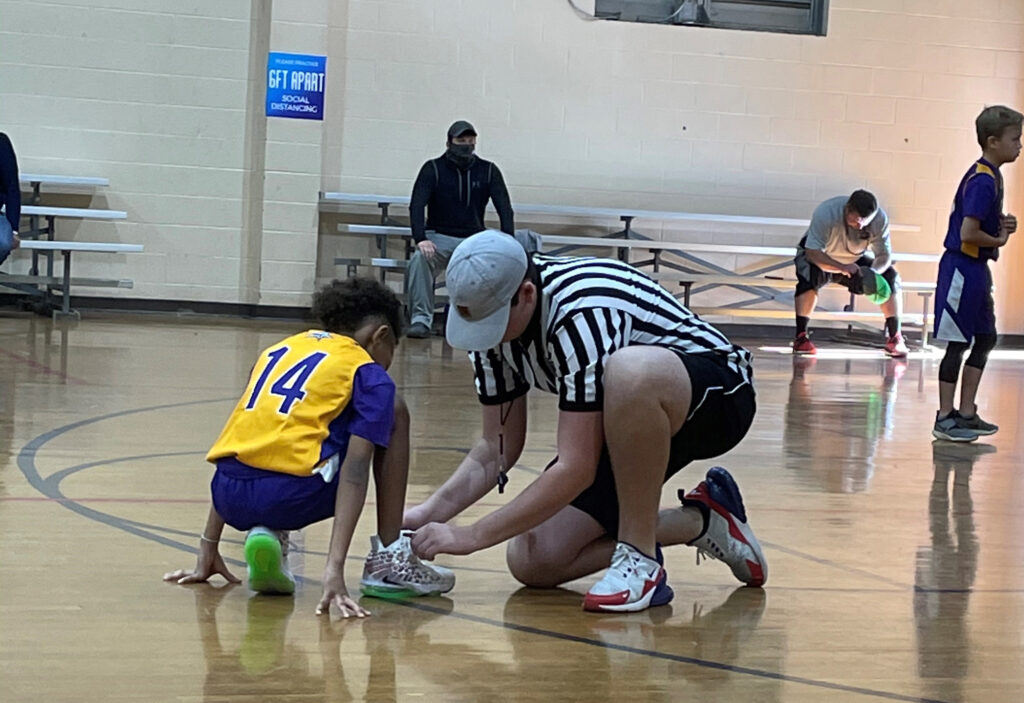 Part of what makes First Baptist Church's sports ministry so impactful is the partnerships within the community. Brent talks about the relationship between their Upward Basketball program and a local high school coach.
"He said 'let's get together because anything that might even get kids involved at a younger age is good.' So you use those relationships right there and use basketball as just a tool for the gospel."
Another former Mississippi State basketball player who now coaches in the area will be partnering with FBC soon. It's exciting to see school coaches that see the vision of sports ministry at a local church and have that desire to be involved.

First Baptist in Brandon has been running their Upward Basketball league for 17 years. That longevity has not only made impacts within the community, it's also making generational differences. Brent talks about a game sometime back where a younger man came out to referee and noticed a man named Paul also refereeing. Paul looked familiar because he had been refereeing when the younger man was coming up playing. "He walked out to Paul and he goes, 'You're still here doing this?'. And I thought that's pretty cool because it was probably over twenty years ago whenever he was coming up through the league. Now he's seeing a man faithfully [serving] for years now…you just don't realize the fruits that come from this league."
If We Had One More Gym...
"You're killing me, Smalls."
That four-word line is the most well-known quote from the 1993 baseball movie The Sandlot. In the movie, a group of boys brings in the new kid in the neighborhood (Smalls) to play baseball. The problem is, Smalls has never played baseball. He doesn't know how to hit, how to throw, how to do anything.

Still, the neighborhood boys befriend him and teach him the game, even through moments of frustration which incite the "You're killing me, Smalls" line. Smalls just needed a little direction, encouragement, and love. Much like the children in every community across America.

The "Sandlot" where the kids played was not much in terms of a baseball field. The outfield was dirt with rough brush in the outer reaches. A massive dog nicknamed "The Beast" tended to hoard balls hit over the fence. But none of that kept the kids from playing. They just needed a place to play.

Just like Brent, as he was growing up, using piles of pine straw as the bases for him and his friends to play baseball. Kids will find a way. If there was an area where things hit a wall for Brent and the sports ministry at First Baptist, it's a need for more space. "If we had one more gym…" Brent says. "So we're doing the math and we have 250 kids. You take those 250 kids…probably times two adults. So we're doing the math and we're probably at 500-750 people, and then they're bringing a grandparent or two. And we tried to count it one Sunday…we literally had over 2,000 people coming in and out of our doors."

It's incredible to consider the possibilities. If First Baptist had another gym, they'd likely double their reach. And though building another gym is not realistic, it does point out the truth that few things draw people in like sports. Few things bring in parents and grandparents like seeing children run around a basketball court. Few events attract kids like the opportunity to simply play.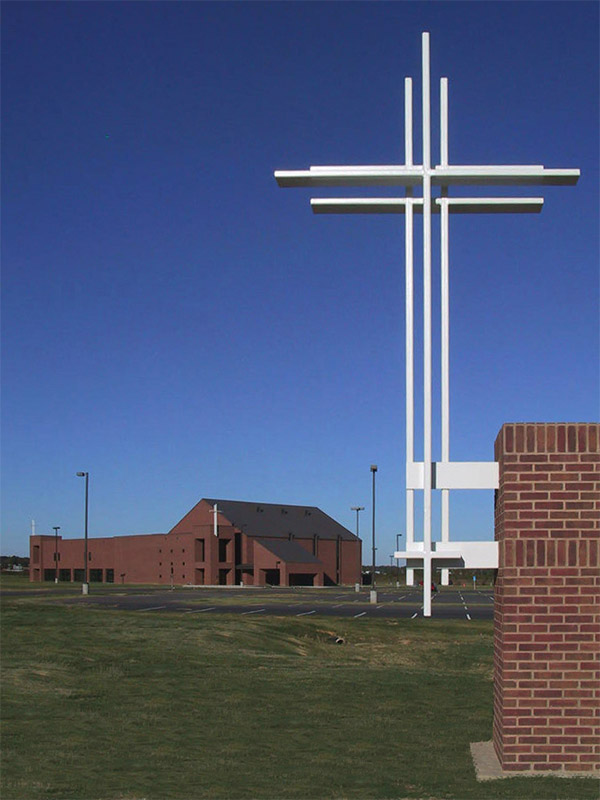 Some ask if it's worth it, doing all this for a kid's sports league. We should look no further than the words of Jesus as to the importance of reaching out to children: Beware that you don't look down on any of these little ones. For I tell you that in heaven their angels are always in the presence of my heavenly Father. (Matthew 18:10, NLT)

Brent Leach and First Baptist Church in Brandon, MS are examples of loving those "little ones". All it takes is a place to play. It might be at the nice baseball fields down the street. It might be in an abandoned sandlot. It might be in a church gym.

Wherever it is that kids are playing, God is there. And he wants his Church to be there as well. Don't worry if you don't have the nicest gym in town. Don't worry if your home plate is a pile of straw. Just be available for God to use you to change your community.

Tee-ball season is winding down. The maple and birch trees will soon lose all their leaves. The weather outside will be frightful. But basketball season is on the horizon and over 250 young athletes and their families will be coming to First Baptist in Brandon each Saturday to play, to cheer, and to see the love of Christ.
connect with us on social media
©2023 Upward Unlimited™. Upward® is a registered trademark of Upward Unlimited. Upward is a 501(c)(3) non-profit ministry.