Vallejo, California, is one of the most diverse cities in the United States. Located on San Pablo Bay, northeast of San Francisco, it is a picturesque place full of beautiful people of a variety of ethnicities. On a hill in the middle of the city sits North Hills Church. It's a congregation of around 150 in a city of 122,000, but this group of Christians proves that a church doesn't have to be numerically huge to effectively and positively impact a community.
North Hills Church is as diverse as the community around it. It reflects the people of Vallejo. The church acts like a family, and it intentionally serves the families of Vallejo through its ministries. North Hills operates a Christian school with almost 500 students in grades K-12. Their long-running Upward basketball league had 300 participants this year. And they are hosting their second season of Upward volleyball this summer, serving around 80 athletes.
"I think the community sees us as a safe place," says League Director Amanda Watson, "a welcoming place, a place that is not ashamed of the gospel, and a place that is for kids and safe for kids. Beyond Upward, we have all ages on our campus all week. It's a busy place, and it's all about kids."
Amanda and her family moved to Vallejo from the East Coast in 2016 when her husband, James, became the pastor at North Hills. When Amanda saw the church's emphasis on sports ministry, she knew she wanted to be involved. Amanda played basketball in college and had coached basketball before. She jumped at the chance to start coaching in her new church's Upward league. After the COVID-19 shutdown, she stepped into a leadership role. Amanda now also serves as the athletic director for North Hills Christian School.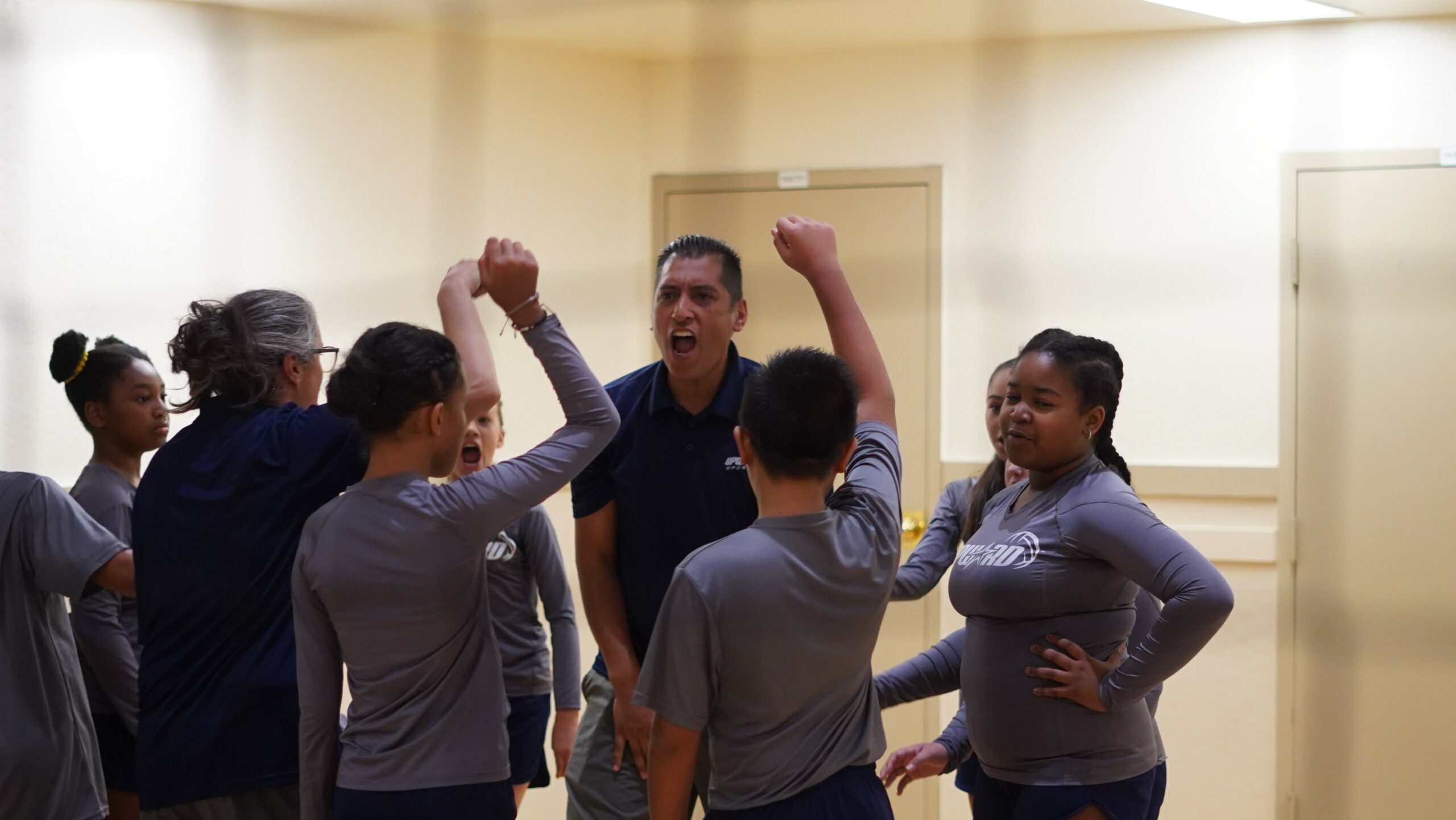 The City of Vallejo went bankrupt several years ago, and many of the community's services have been affected by a lack of funding. North Hills is able to step in and provide things for families that might not otherwise be available. Within their neighborhood, they are quite literally a beacon of love and community.
Amanda says, "We have an apartment complex next to the church, and when our gym light comes on, those kids are right at the door to see what's going on and if it's something they can be a part of."
The church and its ministries have a reputation as a place where people want to bring their kids. It's a place that people are excited to tell other people about. When a basketball or volleyball season ends, people want to know what's happening next.
The North Hills congregation is thoroughly invested in serving their community through sports ministry. Amanda says it's an all-hands-on-deck situation. With a basketball league twice the size of their Sunday morning attendance, their church family has to come out and volunteer to make the ministry work. They also have volunteers from other churches in the community.
Amanda and her team understand the value of their Upward volunteers. They are intentional about ensuring that people who give their time and energy to serve are set up for success.
"We really try to make sure that all of our volunteers are equipped so that when they are stepping on the floor or into practice, they know exactly what they need to do," says Amanda. "And if they don't, then they know how to get ahold of us . . . We just try to make sure that they know what they're doing, that they have all the resources that they need to be able to do it, and that they know that we're there to problem solve."
Amanda says they try to make volunteering as easy as possible. People know they can bring their kids who are too young for Upward with them, and they will be watched over. It's truly like a family.
North Hills rejects the assumption that bigger ministry is better ministry. It's important to them to protect their volunteers and not go beyond their team's capacity. For their volleyball league, that means keeping the number of participants fairly small.
"To be able to do good ministry," Amanda says, "you can't have your volunteers burnt out or on their last thread. They're not going to be patient. They're not going to be able to do ministry the way that they want to. So we purposely have kept our league small."
"We just want to make sure that we are protecting and loving our volunteers so that we can love our community the best way that we can. Big ministry is not the only effective ministry. We can do small ministry really effectively."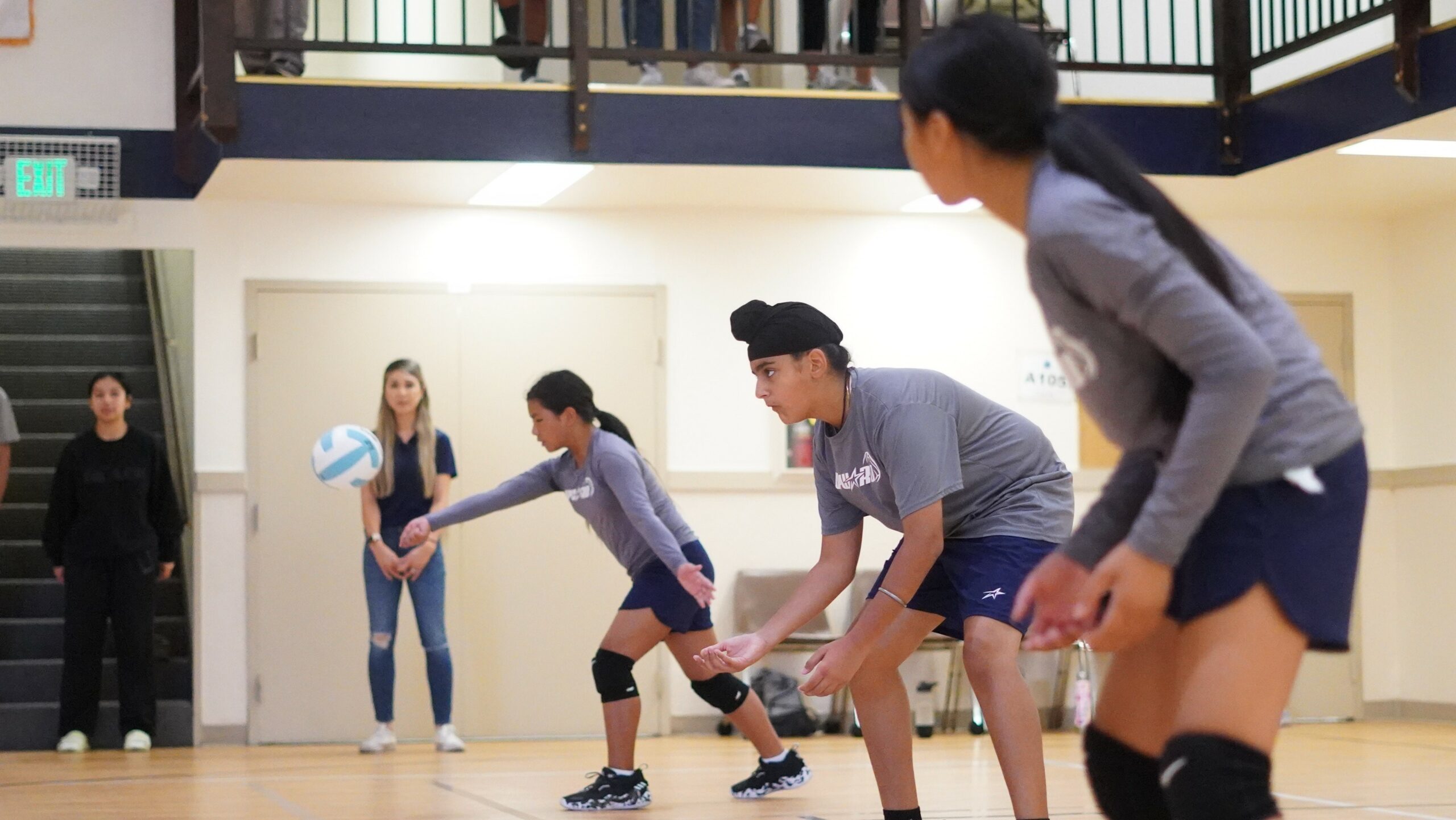 Even though North Hills has limited their numbers, the impact of adding Upward volleyball in addition to basketball has been easy to see. Seventy percent of the athletes in their volleyball league didn't play in their basketball league. The church is now able to reach a new group of people through this new sport.
"No matter what sport it is, we're going to share Jesus," says Amanda. "So to be able to use the same sports platform and to be able to reach a whole new group of people, that's pretty awesome."
After fifteen years of Upward basketball (now sixteen), North Hills has some members who are passionate about volleyball and were excited to hit the ground running when Upward added it as a new option. Even though Amanda herself didn't have much experience with volleyball, she ended up coaching a team last season—with some help. "I had some great young adult volunteers with me that kept me in line, and I ended up finding a parent on the team that used to play, and I was like, 'Great, come down onto the court, please. I need your help!'"
The mission statement at North Hills is to "love God, serve others, and change the world." But this isn't just an ideal for them. They are living it out, and part of that is through their Upward basketball and volleyball leagues. They are a beautiful picture of what it looks like to serve a community together as a church family.
"I think we're just blessed with a lot of people that just deeply love the ministry and the kids and seeing the growth," Amanda says. "And once you volunteer and then you get to your second year and get to see how the kids have grown in stature and in their faith and you get to hear more about their families, it's easy to get volunteers to want to come back year after year. We have people whose kids are done with Upward, they're too old, they've graduated, but they're still here and they're still volunteering and now they have their kids volunteering with them. It's just a beautiful ministry."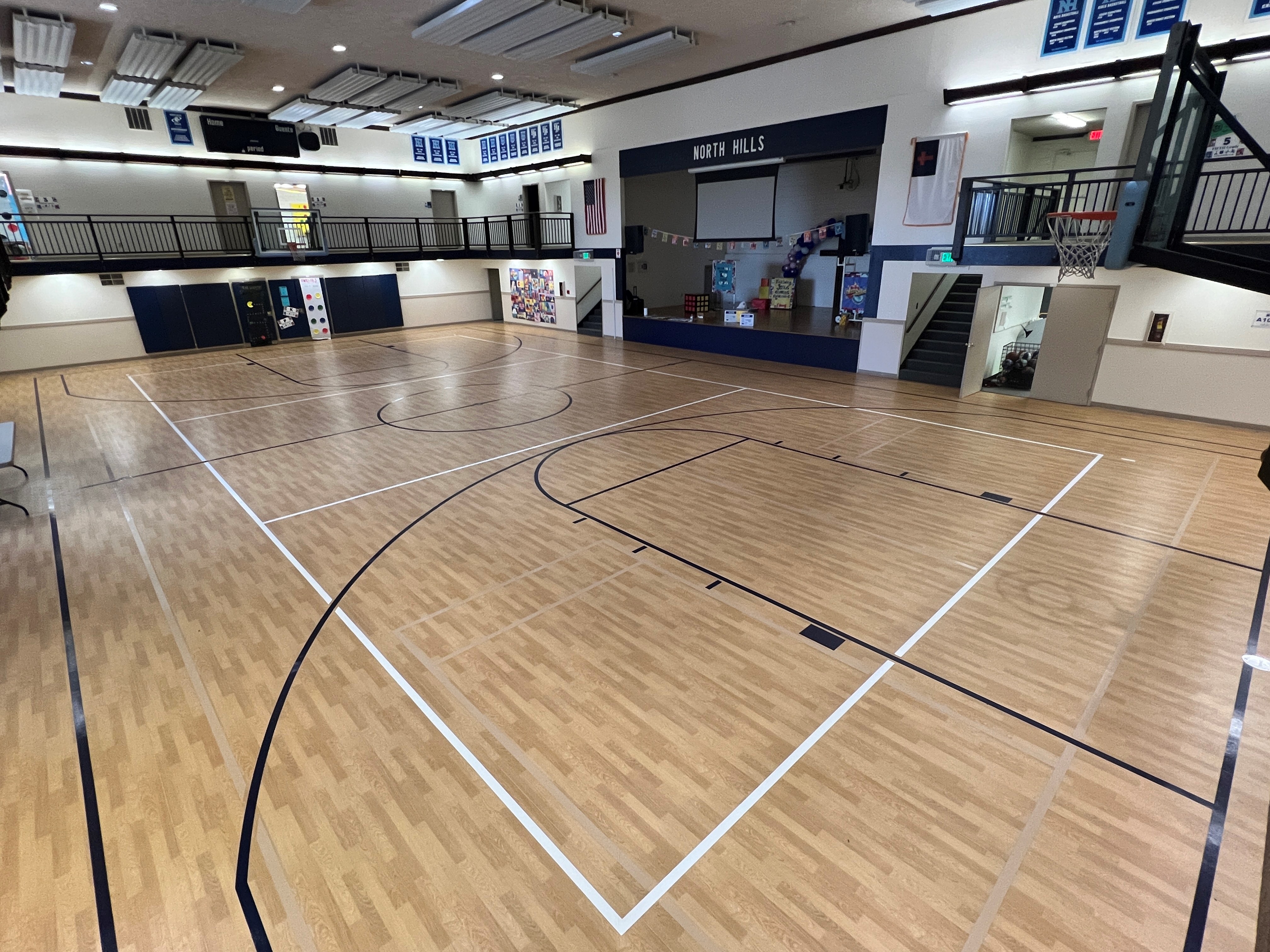 connect with us on social media
©2023 Upward Unlimited™. Upward® is a registered trademark of Upward Unlimited. Upward is a 501(c)(3) non-profit ministry.